Visual Supply Co. (VSCO) is a mobile app that provides tools for users to enhance the mobile photography experience. VSCO is free to download and features advanced settings to capture, edit and share images.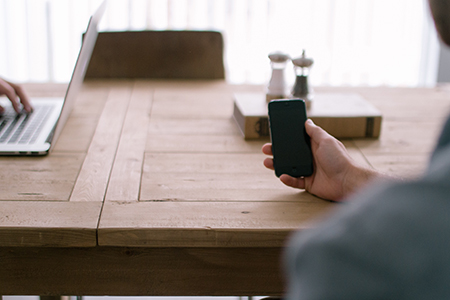 In today's world, technology has made it possible to keep up with people's day-to-day activities, from family members to complete strangers. Pictures have become a main source of information, entertainment and much more. Those who have better resources and equipment are usually able to gain more attention and popularity for their images.
VSCO not only offers photo editing capabilities to the public, but the app also puts them right in the palms of users for free. As the website states, the mission statement describes VSCO as a "community for expression that empowers people everywhere to create, discover and connect."
The creative aspect can be achieved with the advanced camera and editing settings offered. Settings such as focus and exposure allow the user to precisely control what is in focus and how much light is allowed in the image. Once the photo is captured, editing tools like highlight and shadow can increase and decrease light and dark parts of an image.
The combination of filters and editing tools, such as crop, sharpen, tint and fade, lead consumers to discover new looks within images. Looks that were only found previously with expensive photography equipment or expensive software can be created with your fingertips.
The app also offers a wall open to all users to view and post images and connect with one another. This wall provides an outlet for creative artists to share their visions in a concentrated space, rather than a frenzied site like Instagram.
VSCO had over 30 million active users as of January 2016, as reported by Dan Seifert of The Verge. These users are taking advantage of the editing options not offered by other apps such as Instagram. Consumers have utilized VSCO to amplify images and use them to their advantage on social media like Instagram and Twitter. The popularity can be clearly seen from searching the hashtag VSCO on any social media.