Movies entertain during holiday season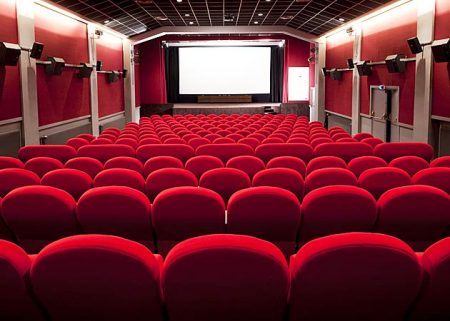 As the temperature drops for the winter months, the latest films move into the box office over this holiday season. Movies genres range from musicals and comedies, to thrillers and horror films.
"La La Land" premiers Dec. 16 as this season's anticipated musical, starring Ryan Gosling (Sebastian) and Emma Stone (Mia).  The actors portray two lovers seeking to pursue their dreams and passions in the city of Los Angeles. Struggling to keep a roof over their head while facing all the obstacles relationships have to offer, their performance is said to captivate the audience as one of the most beautiful and romantic modern-day musicals of the year, according to Entertainment Weekly.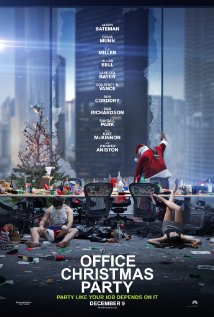 "Office Christmas Party" is a comedic holiday film coming out Dec. 9 with performances by Jennifer Aniston, Jason Bateman and T.J. Miller. Employees come together to throw the year's biggest party in order to save their jobs and close a deal with a big time potential client. The R-rated film gives a twist on office parties being the semi business-savvy version of Project X.
"Why Him?" is another comedy featuring performances by James Franco and Bryan Cranston coming to the theaters Dec. 23. Laird (Franco) is an internet sensation billionaire who has plans on marrying the daughter of suburban dad, Ned (Cranston). This movie revolves around impressing the in-laws and holding unconditional love for family, regardless of their choices in significant others.
"Assassin's Creed: The Movie" is an action and adventure film starring Michael Fassbender, based off the Assassin's Creed video game. Callum Lynch (Fassbender) learns his ancestors were part of a secret assassins' society in Spain. Through genetic technology, Callum goes back to the past and to defeat oppressive rulers impacting the present day. The movie comes out on Dec. 21 and is the first film of the series trilogy.
"SiREN" is a new horror film coming to theaters Dec. 2 about a bachelor party gone wrong. Groom-to-be Jonah (played by Chase Williamson) takes his groomsmen club hopping for the night initially to enjoy harmless fun. Throughout the night they stumbled upon a supernatural sex club and set free whom they assumed was a victimized girl. They learn this girl is actually a fierce creature (played by Hannah Fiermen) who is now set free and wants Jonah as her mate.
Leave a Comment
Donate to Stevenson Villager
Your donation will support the student journalists of Stevenson University. Your contribution will allow us to purchase equipment and cover our annual website hosting costs.