As the holiday season starts, many are choosing road trips to various destinations as a primary source of entertainment. Places including New York, Washington D.C. and Annapolis are some of the favorite destinations during this time. Each of these cities is filled with holiday decorations and great places to visit during December and January.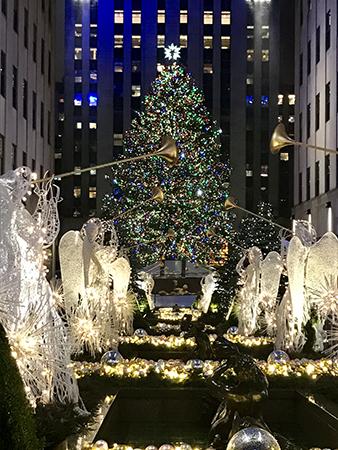 In New York, there is Rockefeller Center, located in downtown New York City, which has the famous Christmas tree and the well-known ice skating rink. Along with that, there are numerous Christmas lights around the area including the skyscrapers around the city.
Skating at the Wollman Rink in Central Park is worth the chill, since it's a classic adventure. Watching the Rockettes perform during the Radio City Christmas Spectacular is a once-in-a-lifetime experience for as little as $41.
Take a stroll down Fifth Avenue to admire the window displays; you don't have to shop to have a great time! Finally, the Union Square Holiday Market offers a wide variety of unique gifts at affordable prices.
However, if New York is not in the budget, Annapolis is the place to go, with its annual Lights Parade, put on by the Eastport Yacht Club. The annual event, held from 6-8 p.m. on Saturday, Dec. 10, travels along the Annapolis Harbor and Spa Creek above the Spa Creek Bridge.
Visitors can watch a stunning array of private boats lit up for the holidays, and this year, the parade has been nominated as one of USA Today's BestHoliday Parades. The Eastern Yacht Club advises attendees to dress warmly, since the breezes off the harbor can be chilly once the sun sets.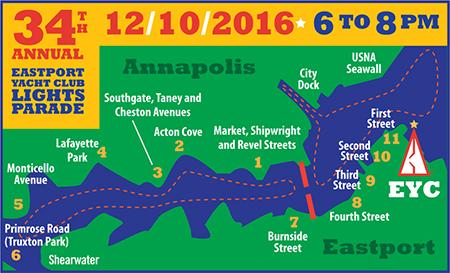 During the parade, there will be two fleets changing positions every hour, so if there appears to be a break in the stream of floats, wait it out until past 8 p.m. WNAV Radio 1430 will provide live coverage of the parade with a report on the winners at 10 p.m. Check out the map for the most advantageous viewpoints.
Washington, D.C., has its own annual festival of lights, and a large traditional Christmas tree in front of the Capitol. Visit the Botanical Gardens for something different, and the Gaylord Ice Show features ice sculptures from various artists. The theme for the 2016 edition of Gaylord National's ICE! is Christmas Around the World, with holiday traditions from Germany, the United Kingdom, Mexico and more on display from Nov. 19, 2016 – Jan. 1, 2017 (closed Dec. 5-7).
Or try a visit to Six Flags America, an amusement park close to Washington, D.C. Enjoy the "Holiday in the Park," a month-long celebration with light displays, holiday entertainment, seasonal treats, Santa's Village and many popular rides. The locale is open weekends through Jan. 2, 2017.