The Office of Student Activities will host the first TEDx event in Stevenson's history on Feb. 25 at noon in the Rockland banquet room. The theme will be "embracing change."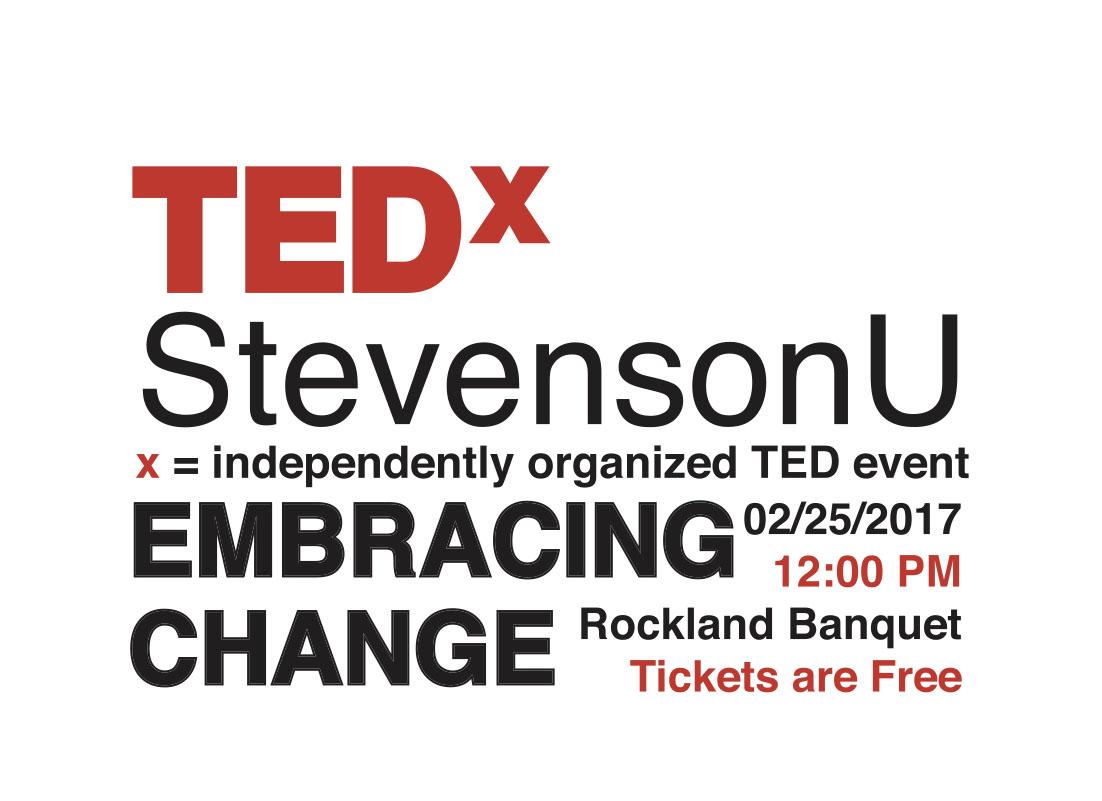 Many students and educators are familiar with the popular TED Talks, but TEDx is slightly different. TEDx events are fully planned and coordinated independently on a community-by-community basis. The content and design of each TEDx event is unique, but all of them have features in common, according to ted.com.
Junior Luke Mastrangeli, TEDx planning committee leader, said that there will be 12 members of the Stevenson community speaking: three faculty/staff members, and nine students. "Change is the only thing constant among people, so the talks are varied in discipline, but all speakers understand the true meaning of the event," said Mastrangeli.
Dan Schwartz, interim director of student activities, said that the reason for planning a TEDx event was to "give the community an opportunity to come together, both to share and educate others." Mastrangeli said he wanted to help plan this event because he hopes that it will provoke thought about the world around us.
Schwartz said he hopes all attendees will gain new knowledge or a new perspective from the speakers at the event. One of the student speakers, senior Samiya King, will speak on body positivity and self-love. She hopes attendees take something positive away from her speech that they can apply to themselves.
By the end of the event, Mastrangeli said that he wants attendees to have taken something from every talk, whether they thought they would or not. He added that people feel uncomfortable around change no matter how well-versed they are with it, but at the end of the day, change is something everyone experiences.
Schwartz said that Student Activities hopes to make TEDx an annual event.