Youtube Red introduces Squad Wars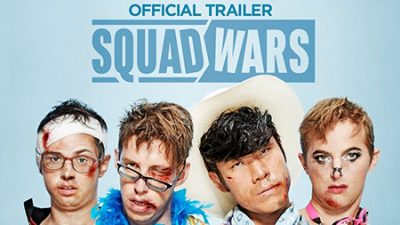 Buzzfeed Video formed a collaboration with YouTube Red to create an original series called Squad Wars. The series includes nine, 25-minute-long videos, featuring Buzzfeed's The Try Guys.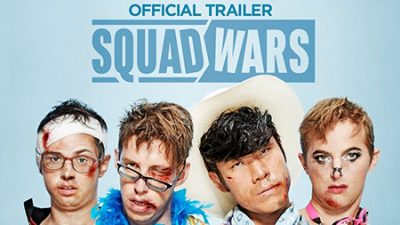 The series is a reality competition show that combines The Try Guys and various popular guest teams to create an exciting and entertaining show. The Try Guys include four men from Buzzfeed named Keith, Ned, Zach and Eugene. In this series, two of the members compete in separate squads while the remaining two serve as judges.
Each episode features new teams and new challenges. The two Try Guys who are participating in the challenge that episode are joined by two or three special guests. Episodes pit the squads against each other in a competitive battle for the title of ultimate squad and a coveted trophy named the "tryphy."
Each squad is assigned a "mini-try" and if they successfully complete it before their rival team, they will receive a bonus in the upcoming "big-try."
In episode four, The Try Guys were joined by drag queens from RuPaul's Drag Race and UFC Fighters. Both squads were on a cattle ranch in Texas competing in cowboy challenges. The "mini-try" required squads to milk a cow. The objective was to fill the each team's respective bottle with milk before their competitors. The losing team received a handicap in the "big-try."
The "mini-try" is always followed by the "big-try." In this episode the squads had to ride horses, work as a team and wrangle specific numbered cattle into a pen in the shortest amount of time. The losing team was saddled with an extra-large and rambunctious cow.
Following these challenges, teams are brought back to the Squad Wars studio to be assessed. The two Try Guys who did not compete in the challenges are joined by a guest judge who is typically an expert on the challenges.
Each team is judged based on three categories and provided critique, praise and then advice. After being assessed, teams remain in the room, but use noise-canceling headphones while judges decide which team is the ultimate team. Once a winning team is decided, they are awarded the "tryphy," an enormous trophy, for their success.
Overall, this series is very entertaining. Along with their various exuberant guests, the Try Guys add a sense of comedy to every episode. This is a feel-good kind of series featuring humor and thrills that will leave the viewer excited for the next episode.
Watching this series requires a YouTube Red subscription and payment for the video platform. The service features ad-free streaming, offline viewing, as well as an included Google Play Music subscription for $9.99 a month. A subscription also includes access to its original series of shows featuring creators on the site as well as exclusive movies.
There is a free trial offer that lets a user experience YouTube Red at no cost for one month. This trial gives the user access to all of the features YouTube Red has to offer, including the series Squad Wars.
Leave a Comment
Donate to Stevenson Villager
Your donation will support the student journalists of Stevenson University. Your contribution will allow us to purchase equipment and cover our annual website hosting costs.