As Stevenson University continues to grow, the campus must change to stay current with what students, staff and faculty need to continue making strides in the campus' size and success.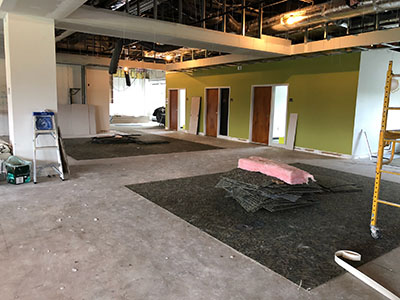 New facilities have been added to the Owings Mills campus, and more are on the way.
A new fitness center in Wooded Way opened on the bottom floor, which allows Stevenson group fitness instructors to instruct their peers through fitness classes offered at the new location.
In addition to the Wooded Way fitness center, Garrison Hall will feature other renovations aside from a recently added fitness center, game room and eSports room. The facilities coming to Owings Mills Garrison Hall will include a reading room and coffee shop.
Behind the large glass windows on the first floor of Garrison Hall will be a tentatively named cafe, "Garrison Hall Coffee Shop," expected to sell some Starbucks menu items, although it is not an official Starbucks location. Students will be able to use flex dollars and cash at the new coffee shop.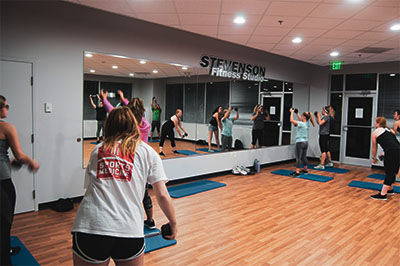 Leland Beitel, assistant vice president of facilities and campus services, said the coffee shop is expected to feature a large amount of open-seating space that will be directly connected to the hall's upstairs reading room. The addition of a reading room to Stevenson's campus will give students more options for study areas in addition to the School of Business library and empty classrooms. These renovations to Garrison are expected to be complete by spring semester 2019.
Tim Campbell, executive vice president of financial affairs and chief financial officer, explained how the growth of facilities on campus will continue to happen, as new spaces are later created on Owings Mills North and Rosewood to help the university expand as a community. The new facilities being added to campus came from ideas from students that have been considered by President Elliot Hirshman and the university's facilities team.