With a new decade beginning, some trends are being left behind in 2019. However, one trend remains: healthy foods and drinks. To meet the growing demand of consumers craving organically-sourced refreshers, a juice bar opened in the Foundry Row shopping center.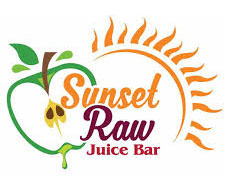 Sunset Raw Juice Bar boasts an appealing selection of nutritious juices and smoothies, perfect for individuals desiring a wholesome snacking option – as long as they are willing to wait for it.
The juice bar – opened in 2017 by former NFL player Gerrard Sheppard alongside his family – offers customers an impressive assortment of all-natural products such as cold pressed raw juice, wellness shots, acai bowls, protein smoothies, protein balls, and detoxifying, cleansing juices. "No additives [and] no sugars" are added to products, according to the Sunset Raw Juice Bar website. This is a bonus for health-conscious consumers.
Visitors are able to customize their orders, too. This option is particularly convenient and considerate of those with allergies to ingredients such as nuts or coconuts.
Although there is a varied range of menu items to choose from, be prepared to pay between $8 and $13 per item. Not including tax, acai bowls – one of the store's most popular items – cost $9.45 for a regular size and $12.95 for a large size. Cold press raw juices cost between $7.50 and $9.
While the price of just one acai bowl is double the price of one smoothie at Tropical Smoothie Café, each item does include a substantial portion of product. Acai bowls are filled up to the two-thirds line of the bowl, with freshly cut fruits and granola layered up to the top.
The taste of the products are also refreshingly delicious, smooth, and balanced. The "OB" acai bowl – a personal favorite – offers the tartness of blueberries and strawberries, with a tinge of sweetness from the flavors of honey drizzle and coconut shavings.
At the juice bar, customers not only pay for their food or drink – they are also paying for the experience. Brightly colored walls, wooden fixtures, and potted plants placed throughout the interior make stepping into the juice bar feel like stepping into a neighborhood farmer's market. An open bar setup at the front of the store, coupled with R&B music playing softly in the background, creates a relaxed ambiance for customers to sit and relax.
Friendly customer service adds to the overall experience. Upon walking into the store, customers are greeted with a warm "Welcome to Sunset Raw Juice Bar!" from employees. Kind and quick to offer smiles, suggestions, or help when asked a question, the juice bar employees earn an A+ rating for customer service.
However, although customer service is exemplary, those who are in a rush to get to work or school may find that ordering from the juice bar is not the best choice. During peak hours, service slows down, often leaving customers with a wait of about 10 to 15 minutes as every item is made to order.
Additional information about the juice bar and its menu can be found by visiting the location at 10160 Reisterstown Road, Suite 20 in Owings Mills, Md., Mondays to Fridays from 7 a.m.-9 p.m., Saturdays from 8 a.m.-9 p.m., and Sundays from 10 a.m. -6 p.m. Calling (410)902-1111, emailing [email protected], or going to the website are also ways to get in contact with Sunset Raw Juice Bar. Unfortunately, while most of the website is user-friendly, some pages linking to menu items do fail to download.
All in all, Sunset Raw Juice Bar is a 4/5 star experience, offering consumers looking for tasty, healthy food and beverage options and is an inviting environment with pleasant customer service. While speedy service is not this juice bar's forte, the experience of visiting more than compensates for the wait.
The juice bar is conveniently located with shopping locations next door and nearby. Plenty of free parking is available behind and around the storefront, too.