The beginning of May marks the start of National Bike Month, and participating is a great way to get fresh air and exercise while following social distancing rules.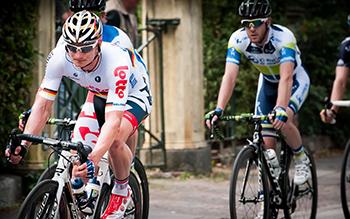 National Bike Month, established in 1956, offers the chance to both showcase the benefits of biking and encourage people to try it out, according to the League of American Bicyclists' webpage.
According to the stay-at-home order signed by Maryland Governor Larry Hogan on March 30, 2020, engaging in outdoor exercises such as walking, running, hiking and biking are allowed but only when in compliance with social distancing guidelines.
The Center for Disease Control (CDC) guidelines for going outside during the quarantine are to stay at least 6 feet away from other people, to avoid crowded places, and not to gather in groups. The CDC's webpage mentioning full guideline details can be found here.
May also kicks off the National Bike Challenge (NBC), which continues through September 2020. NBC is a campaign run by the organizations League of American Bicyclists and Love to Ride to celebrate and promote bicycling throughout America.
Individuals and groups can sign up for the challenge, set goals, and compete with each other over the five-month period at this link.
There are options for those who want to participate in National Bike Month or the NBC but do not have their own bike. Bike shops and bike rental stores are still open during the quarantine, as the government declared bicycles an essential transportation item, according to an article by Reuters on April 17, 2020.
In the Owings Mills area, Race Pace Bicycles offers bike rentals for one day, three days, or week-long periods of time. Rental prices start at $45 and go up depending on the type of bike and the duration of the rental.
Reservations must be made in order to rent a bike and must be made over the phone by calling (410) 581-9700. If interested, visit racepacebicycles.com to find out more information on bike rentals, availability, and prices.
For those that already have their own bike, there are some popular biking trails in the area.
Red Run Stream Valley trail is a nature trail located in Owings Mills, Md. According to Patch.com, a local news website, this trail is approximately three miles long and is best for biking, hiking and trail running.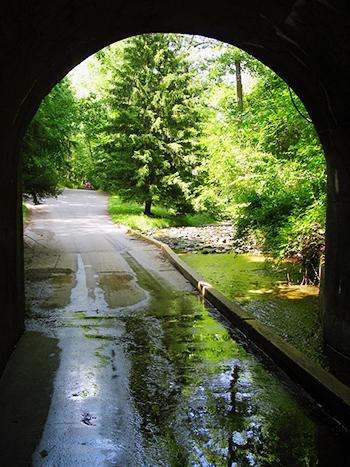 Another popular biking location is Patapsco Valley State Park in Ellicott City, Md., a short 20-minute drive from the Stevenson University Owings Mills campus. The state park features about 200 miles of trails for activities ranging from canoeing to mountain biking, according to Visithowardcounty.com. The park is open from 9 a.m. to sunset, states the Maryland Department of Natural Resources website, and charges admission fees for entry.
The Northern Central Railroad Trail (NCR Trail) in northern Baltimore County extends for 20 miles along the Gunpowder River, from Cockeysville to the Pennsylvania line. The trail, which is 10 feet wide with a stone dust surface, is popular with bicycle riders, hikers and runners because of its nearness to state parkland. Generally shady, the trail also has several points of access for fishing. Parking is available at eight locations along the way. More information about the NCR Trail can be found at the NCR Trail Snails website.
It is important to follow public health guidelines during this pandemic, such as social distancing, but it is also important to remember to exercise and take care of your body.
Biking for either exercise or recreation brings a plethora of health and wellness benefits, according to a website created by the Love to Ride organization. Riding a bike can help to boost immune system health, reduce stress and anxiety, and lower blood pressure.
Hannah Piatak, who received a bike for her birthday in early April, explained that she originally wanted a bike to stay in shape, but said that "it has come in handy during the social distancing orders." Piatak added that "biking is a great way to get fresh air and exercise while still observing the pandemic etiquette."
Piatak said that she is planning to participate in National Bike Month because it offers a fun and stress-free challenge. She encourages others to consider taking part in it as well.