As a Stevenson University senior and magazine writing student, in these times of COVID-19 and social distancing, I decided to share some heartening poetry. I write poetry because I love literature, possess a gift for taking the visual imagination and stimulating readers' taste buds, and I feel that poetry is a constructive way of expressing emotions, memories, et cetera. I wrote poems about nature's delights, emotions, and a gardening memory, because I relish watching the outdoors, savor introspection, and enjoy telling stories.
Poem #1: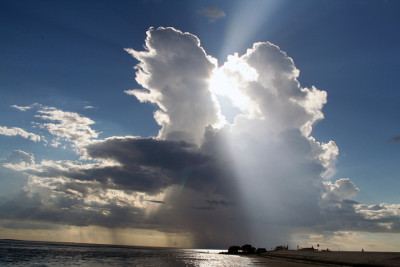 I observe orange sky in the wee morning hour.
The Baltimore early-morning sky is only orange if it's cloudy.
As the sun continues its daily ascent,
I become cognizant of tiny white flecks,
contrasting with the emerald bamboo leaves.
Bamboo leaves…hey seem to have grown fluffy white hair overnight?
I crawl to the window,
and glance around in as wide a field I can manage,
like a bat that echolocates via the nose,
rather than the mouth.
"Nosebats" need to move their head from side to side,
like a searchlight,
while ultrasonic waves from "mouthbats",
cover a wide field in front of them.
SNOW!
I was enchanted.
It was high time that we got snow;
a green winter is such a waste.
And if I'm the only one who believes that a green winter is a waste,
then so be it.
But I'm willing to bet that I'm not the only one.
And I understand that reference…
but poor Captain S. Rogers probably had pagophobia ̶ fear of ice ̶ after his 70-year cold sleep!
Me being me,
I bundled up and went outdoors to catch flakes,
and admire each individual beauty.
After that, put the snow to good use…
through PLAY! No plowing today!
I observe a peach strip of sky,
topped by a pink strip of sky,
which in turn is topped by a lavender strip of sky,
A rainbow-sherbet sunset,
bathing Baltimore in lavender light,
that would probably taste like delicious grapes.
I savor the shhhhh of rain outside a window,
watching water cascade like a river down the road.
I poke my nose out my window,
after it's been raining for quite a while,
and inhale beautiful petrichor ̶ the fragrance of rain.
I notice a bright leaf,
floating along with "road river",
and imagine that I'm a fairy, using the leaf as my surfboard…
WHEEEE!
I close my window,
and imagine rafting down a river on my leaf instead.
And sleeps swaddles me,
in her feathery velvet duvet.
Poem #2:
Anger flashes out of the clouds
clad in wicked electric-blue glare
leaving dark roars in its wake.
Joy flutters like flower petals
clad in every color that flowers come in
inundating the landscape in sweetness.
Guilt slithers like a worm
clad in gloomy colors
leaving a lacrimal tsunami from all victims.
Jealousy rumbles like a minotaur
clad in acid-green slimy, slippery, crawliness
making its victims hate each other needlessly.
Fear squirms along a nerve
easy to see and hard to block
affecting the deepest parts of the psyche.
Rage, charboiling everything in its path
clad in electric-blue lightning, evil thunder, and needles
clouding the judgement like Typhoon Tip.
Hope, breaking the clouds of despair
clad in cool, tangy lemon silk chiffon
dousing barren fields in much-needed sunshine.
Love, a drove of butterflies
clad in reds and pinks
maintaining bonds and mending torn ones.
Peace, neutralizing any and all ammunition
wide, majestic pair of downy white-feathered wings
making heaven on earth.
Power, a sparkle in the eyes of "It's all up to me!"
Ironclad fists
using it for good or abusing it is up to you…
Imagination, a bridge to story magic
a rainbow leading from earth to the clouds
right in front of you; climb up and discover literature, for one thing!
Cynicism, bursting all-important bubbles of, say, ideas
a flaming basalt scalpel
stupidly undermining the work of years.
Creativity, planting seeds of invention and solutions
clad in an invisible cloak, ready to throw it off as soon as you open the mind
projecting wonderous ideas into your mind, all you need to do is open the door.
Which of these do you feel today?
Poem #3: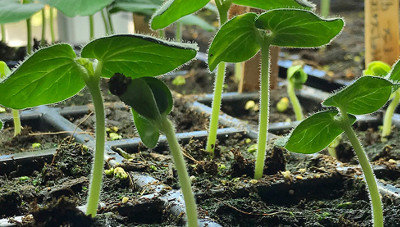 I'm eight…
Let me see…
we have a cardboard egg carton,
and we have bags of dry kidney beans.
I feel like growing something worth eating,
and something as easy as beans is a good starter plant.
All that's left to do,
is ask my mother for potting soil!
A rich dark-brown blend,
flecked with chalky little chunks…
Is it fertilizer?
Chunks of old plants (dead plants make great fertilizer)?
Pieces of actual chalk?
Gardening tools like topsoil we're sure to have in the house.
Unless we need a new bag…
then we can go to the garden center!
I love the garden center…
potted flowers of crimson, azure, royal violet,
sunglow yellow, fiery orange, cotton-candy…
the stone birdbaths;
cloudy gray mottled with midnight freckles…
earthenware birdbaths,
a gradient of midnight-blue, rich azure,
emerald-teal, and terra-cotta gingerbread…
blown-glass gazing balls in mirror,
nightfall-colors, mirrored nightfall-colors,
flecks of all Roy G. Biv's palette…
The lithops! Stony-gray and smooth as smooth stone,
and are, truthfully, plants!
When my mother heard,
about my gardening mini-project,
she offered to help,
and I was glad of that.
I'd never tried my hands at gardening before,
so having a veteran gardener would be lucrative.
We had a near-full bag,
of rich, dark, chalky-speckled potting mix
in the garage,
so it saved us a trip, at least that!
We packed the cardboard egg-cups,
with the rich dark mix, not too tightpacked,
then half-buried a bean,
in each "patch" of potting mix.
Mother gently places our creation,
at a sun-drenched southern window.
I watered them every day…
the bean seems to almost-rot,
then bursts to life.
The rich dark mixture cracks,
and a little jade-eared bunny emerges from the brown.
In another few days,
the bunny has opened out,
into a jade stem that splits out,
into a heart-shaped pair of leaves.
Going out to the little garden patch,
hidden by porch,
my mother and I gently wrestled the egg-cups,
from the egg carton and planted each one,
bean and all.
The soft dark potting mix now mingled with tan-brown outdoors dirt.
The peridot tendrils heightened by the day,
so bamboo supports gave them leverage.
Snow-white blossoms,
opened to catch the soft sunrays,
and within a week…
We finally picked the long, slim, round, jade pods,
of home-grown beans.
I even overheard a taster say,
"She has a green thumb".
I guess I'm off to a good start in the gardening department…