The second Thursday of March changed my life.
While arbitrary to most, this day signified much more than Saint Patrick's Day being on the horizon. On this day, time felt like it was moving at an increasingly fast pace, but somehow not moving at all. Questions generated ambiguity, while the answers only brought more questions. Memories began flooding my conscious mind, yet, simultaneously, I was trying to piece together my future prospects. Have you ever felt this before? I never imagined such an abrupt halt to something that mattered so dearly to me, but today was the day. First time for everything, huh?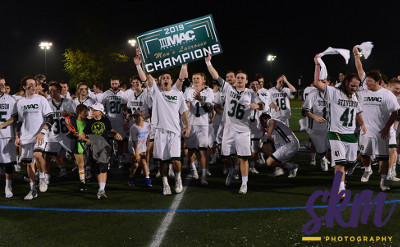 Why is devastation a prerequisite for appreciation? To appreciate life, one must go through the grief of losing someone cherished deeply. A tragic event must occur for one to be thankful for the momentousness of experience. Why is that? Frequently, we allow the moments in life that deserve the most gratitude to fall by the wayside, slipping through the cracks to be forgotten. As the coronavirus pandemic tightens its stranglehold on the world population, many are left aimlessly navigating through society, searching for clarity. One group, in particular, is left walking this path of precariousness, not knowing what lies on the horizon.
Have you ever been in a situation so uncomfortable, you could feel the eeriness around you? Not just in the narrative sense, but you could actually feel the bewilderment encompassing the locker room when Coach Cantabene and the rest of the staff entered. Today was supposed to be a pregame, a walk-through practice to reinforce our game-plan for Denison, our next opponent. However, this day was different.
"Bring it in, gents. I have some news."
Instantaneously, we could tell something was up. Coach was usually fiery, but today, something was off. Why was this day different?
Initially scheduled to commence on the following day, the Mustang Classic was the premier in-season tournament of division three lacrosse, the most talented programs in the country were getting prepared to pass through Owings Mills, Maryland. Some teams were looking to continue their early-season dominance, while others were looking for wins to jump-start a winning streak. Some just wanted the opportunity to play the game.
"The athletic director and I met earlier this morning, and we have decided it is in everyone's best interest to cancel the Mustang Classic," Coach Cantabene declared. I could tell in his tone that he was struggling to make sense of the situation, but what he said next hit me like a bag of bricks. He informed us the remainder of our season was in jeopardy, and we were to clear out our lockers and say our goodbyes in case this was our final encounter.
Lacrosse has been ingrained in my life ever since I began playing in the seventh grade. Up until this point in time, I imagined some fairy-tale ending to my career. A national championship, being named an All-American, something of that nature. At the very least, I wanted to go out on my own terms.
Franklin and Marshall College was the first team to drop out of the Classic, but the writing on the wall was initially transcribed when the Ivy League and NESCAC decided to cancel their season for all spring sports. Slowly but surely, teams began to postpone their seasons indefinitely, and the outlook for the 2020 season became crowded with confusion.
I was at a loss of many things—words, emotions, direction. I looked around the room to my teammates, but they were equally overwhelmed, searching for the same solace I was hoping to find. As a captain, I felt obligated to have some answers, some closure for the rest of the team. But it would have been somewhat hypocritical of me, as I could not even wrap my head around the news we just heard.

Along with the 13 other seniors, this was the end of my playing career. The blood, sweat, and tears we put into the program for the last four years; what exactly did it culminate in? We were coming off a disappointing one-goal loss to Christopher Newport, and my teammates and I were looking to use the tournament to get the season back on track. At a minimum, we wanted one more game.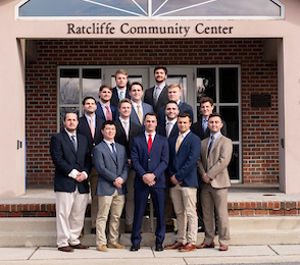 Emotions ran high on the second Thursday of March. Players began to say their goodbyes and set up their travel plans. First-year players approached the seniors and showed their respect, thanking them for what they did for the program. But I sat in my chair, emotionless, with thoughts flooding my mind. There was still so much I wanted to accomplish, so much time I took for granted. Chills maneuvered down my spine, and the pit in my stomach grew to the size of a watermelon.
Finding the silver lining in tragic events is often difficult, but no situation is so calamitous that it is an entirely unobtainable task. I have been able to reflect on my four years playing the game, reminiscing on the joviality of the good times spent with one another. These silly moments, while abstruse to some, created the foundation of the man I am today. I have never paid much mind to the "you don't know what you've got until it is gone" proverb; I always found it to be simplistic and cliché. But now more than ever, it resonated with me. I am at ease. I have developed a better understanding of how to properly navigate through life, focusing on the moments that currently warrant appreciation.
You will inevitably encounter your own second Thursday of March at some point in your life. The question is simple: when that day comes, will you have any regrets ?