Stevenson University will inaugurate a set of professional minors in fall, 2018.
Designed to give students a chance to personalize their Stevenson experience and meet their individual needs, Stevenson is proud to announce the addition of five professional minors. Applied Management, Entrepreneurship and Small Business Development, Human Resources, Real Estate, and Software Design and Coding are the five professional minors that will be offered.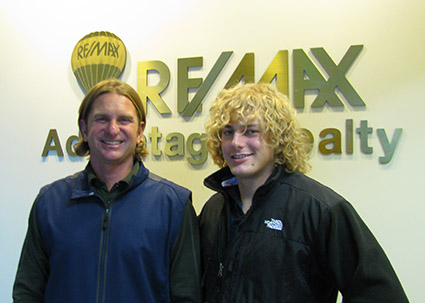 Each of the five professional minors is made up of four courses (12 credits) carefully selected to provide students a solid foundation in the field while also making academic schedules manageable, said Bridget Brennan, Stevenson University's assistant vice president of academic affairs.
Discipline minors and professional minors are unique from one another. Discipline minors require a minimum of six courses in a single focused subject. Professional minors consist of only four courses that provide an understanding of an industry or profession, explained Brennan.
"They reflect professional fields that are not tied to a specific academic major. Professional minors can be paired with a variety of majors in any of our schools," she added.
The professional minor in Applied Management studies management fundamentals, employee relations, and leadership. The Entrepreneurship and Small Business Development professional minor prepares students for creating and starting their own businesses. Basics in the human relations industry are taught in the Human Resources professional minor while the professional minor in Real Estate introduces skills for entry-level commercial real estate and development. The Software Design and Coding professional minor prepares students to work in the information systems field.
According to Brennan, Stevenson University's Office of Academic Affairs is working to develop an eight-semester grid to show students how professional minors could fit into their schedules.
"The Brown School of Business and Leadership is currently seeking a SEE (Stevenson educational experience) certification for management 204. The course would fulfill a SEE Social Science for students interested in applied management, human resources, entrepreneurship and small business development minors" said Brennan.
Success coaches and academic advisors will help students declare a professional minor and plan the necessary courses for their schedule. Brennan encourages students to consider adding a professional minor.
Stevenson hopes to offer additional professional minors in the future.