Professor publishes math education book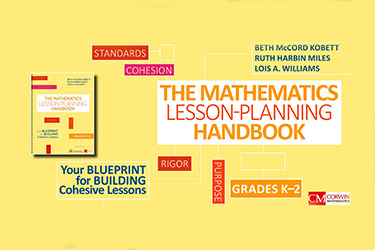 On February 6, the education department at Stevenson was notified that "The Mathematics  Lesson Planning Handbook, Grades K-2: Your Blueprint for Building Cohesive Lessons" had been sent to press and would be available for distribution by March 2.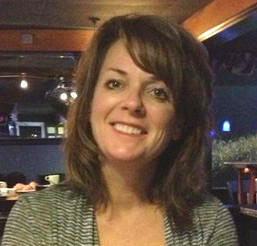 Beth McCord Kobett, an associate professor of education at Stevenson, co-authored the text with colleagues Ruth Harbin Miles and Lois A. Williams. Kobett specializes in teaching education majors how to teach mathematics efficiently and effectively. The math professor said she loved mathematics from an  early age and realized her passion to teach it at an young age, believing that everyone can learn and do math.
"Putting my two passions for math and teaching together, while realizing a lot of people don't like math, I saw the opportunity to support more love for and access to math," she said.
THE PROCESS
Last year, she co-authored a book called "The Formative 5: Everyday Assessment Techniques for Every Math Classroom," published on January 17, about assessing the progress and comprehension of math students. During the creation of this book, Kobett had many other ideas on the subject, and her editor asked her if she would be interested in writing about the teaching of math with lesson planning. The idea became a series of three books for each learning level, grades K-2, 3-5 and 6-8. Currently the text for grades 3-5 is in production and Kobett is in the process of writing 6-8. "It's labor of love, very challenging to encapsulate all these ideas and beliefs to empower students to learn math," she said.
One of the biggest challenges, said Kobett, was to write in a way that teachers would be receptive to. Creating the structure of the book and watching it work was the best part of the creative process.
Kobett explained: "Research shows that students are more receptive and teachers are more successful with better planning. We went through a lot of versions and tested many ideas. I even reached out to former graduate students to read the book to get feedback." Current Stevenson students in the education department have also seen drafts, and their studies have influenced parts of the book as well.
COLLABORATION WITH OTHERS
Kobett has collaborated with a variety of authors, adapting her style and ideas to whatever was best for the final outcome of the book.
"As a writer, you know that what you end up with is completely different from what began," she said.  Some pieces in the book originated from earlier episodes in her career in which she learned about making math meaningful.
Kobett's biggest hope for this book is that it's helpful to teachers, is insightful and supportive.
"I hope teachers find it empowering and gets them more excited about teaching math," she said. The book will also be used in her own lesson plans for courses at Stevenson University. Her students and her career at Stevenson have had a significant impact on the book.
"It's important to know that faculty publishing is a true display of love and passion for your subject area. Even if they don't see themselves as writers, they can be, and it's a wonderful way to share your perspective!" said Kobett.
Donate to Stevenson Villager
Your donation will support the student journalists of Stevenson University. Your contribution will allow us to purchase equipment and cover our annual website hosting costs.