Revised summer course policies ease process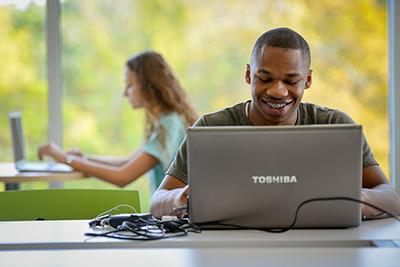 Revised policies from Stevenson's Registrar's Office may affect students considering taking courses at a different institution over summer break.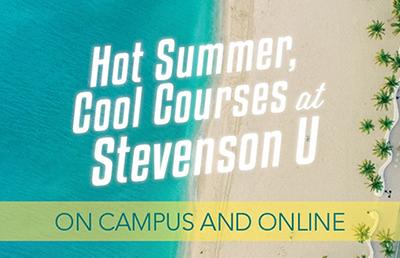 Changes made to the old policies are intended to make summer courses easier to take and give students less expensive options, according to Erica Gryctz, associate registrar.
Prior to the upcoming 2018 summer semester, students have not been able to take classes at another institution that were offered during the summer at Stevenson. Students will now be able to take classes at a more convenient institution over the summer, even if the course is offered at Stevenson.
Another policy change, as Gryctz noted, is that students are no longer required to take courses that line up closely with a Stevenson course. One example would be taking an oceanography course, which is not offered at Stevenson. Students are still able to take such a course during the summer and transfer it to their degree audit as a SEE-certified laboratory science class.
A list of pre-approved courses from Anne Arundel Community College, Carroll Community College, Community College of Baltimore, Harford Community College, and Howard Community College is available here.
The list can also be found on the Registrar's Office SU Now Portal page. Courses that are not on this list may be submitted for approval by the department to fulfill SEE requirements, according to Gryctz. As students request new courses at different institutions, these courses will be added to the pre-approved list, making it easier for students in the future.
After matriculating at Stevenson, degree-seeking students must follow these guidelines for taking classes at another institution. The "Request to Take Courses at Another Institution" form is available on the SU Portal. The request form must be filled out and approved before students can take courses at a different institution. As of the fall 2017 semester, students are only allowed to take three courses at another institution during their time at Stevenson, but cannot do so during the last 30 credits of their degree.
Students taking classes over the summer at Stevenson will be allowed only one online course per eight-week term and must have at least a 2.0 grade point average to do so. Students still cannot take summer courses within their major's requirements, unless approved by the department chair.
A full list of rules for taking summer courses at another institution can be found in Stevenson's catalog.
Donate to Stevenson Villager
Your donation will support the student journalists of Stevenson University. Your contribution will allow us to purchase equipment and cover our annual website hosting costs.