Finals week tips offer students success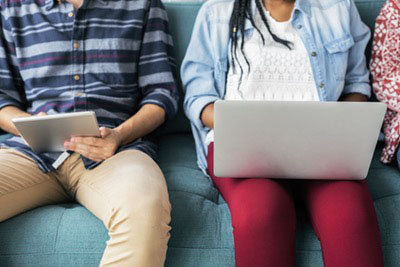 Finals week can be the most stressful time of year for college students. Students are responsible for writing papers, studying for exams and making sure that final projects are ready. Many students stress themselves out which leads to anxiety before exams. However, students may forget that there are many ways to survive during finals week.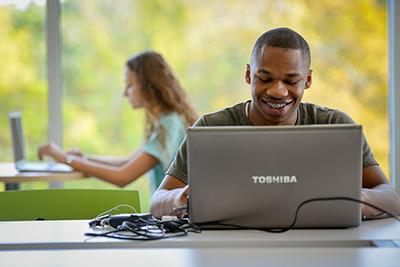 According to Stevenson junior Claudia Tonti, there are various ways to prepare for exams. Before each final, Tonti studies her previous notes, reaches out to her professors, and on the day of the actual exam, she arrives prepared with multiple supplies (pens, pencils, loose-leaf paper, etc.) and 15 to 20 minutes early to review her notes one final time.
Below are a few do's and don'ts to help students succeed during this stressful period.
FINAL WEEK DO'S
Set a healthy rest schedule. Less than the proper amount of rest could potentially cause students to struggle on the day of the exam. During finals week, the best way to receive the proper amount of rest is giving yourself at least eight hours of sleep each night.
Set an exercise routine. Setting aside time for jogging, yoga or a 15-minute walk will relieve anxiety and stress about upcoming final exams.
Set aside time for a break. Studying for exams is necessary, but the process can be overwhelming. Allow your mind to relax. Chatting with family members and friends will reduce stress related to upcoming exams.
Eat healthy. Begin your study days, and exam days, with a healthy breakfast. A full meal will keep your mind and body nourished and focused. Fruits and vegetables such as apples, yogurt, eggs, peanuts, spinach and broccoli are good choices for mental stamina.
Schedule a time to speak with your professor about the upcoming exam. Students who meet with their professor to discuss the upcoming final exam could potentially receive guidance on how to be fully prepared.
DO your best! As long as you tried your best, prepared to your fullest ability and stayed focused, nothing else matters.
FINAL WEEK DONT'S
DON'T procrastinate. All college students receive a syllabus and are aware of potential dates for final exams. It is in the student's best interest to prepare beforehand and not the week of exams.
DON'T over-stress. Students could potentially perform poorly on their exams when they over-stress during this time. It is best to relax and study notes, and other material given by the professor.
DON'T focus your energy on socializing. Typically during the last few weeks of a semester, there are tons of events for college students to attend, and the majority of the time it is right before or during final exam week. Say no to partying during your exam week.
DON'T cram information. Take each chapter or section day by day, and try not to learn everything in one session. Refer back to lectures from your professor and notes taken during class throughout your semester.
DON'T pull all-nighters. Pulling an all-nighter is not healthy and could end up causing students to oversleep or struggle during their exams.
DON'T miss class. Most of the time professors will slip a few details about the upcoming final. Students should be sure to attend all classes and pay close attention.
College can be very overwhelming, but finals week is a chapter during the college experience that tests students' strength and perseverance. Utilizing these tips could help students finish the semester on a strong note.
Donate to Stevenson Villager
Your donation will support the student journalists of Stevenson University. Your contribution will allow us to purchase equipment and cover our annual website hosting costs.