As another semester comes to an end, it is time to celebrate the seniors at their spring 2018 Commencement ceremonies.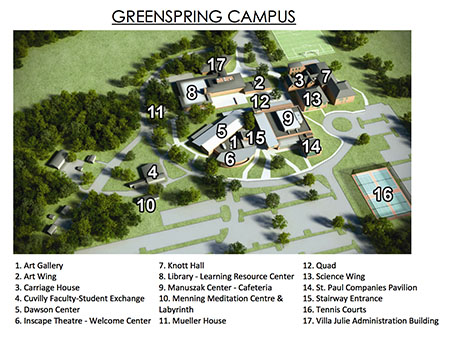 The graduation ceremonies will take place in the Manuszak Center gymnasium (refer to map #9) on the Greenspring campus, located at 1525 Greenspring Valley Road. Seniors have been allotted five tickets each for the traditional undergraduate ceremony. Overflow seating is available in the Inscape Theatre where the ceremony will be streaming live on the big screen. Theatre seating is available on a first-come, first-served basis. Tickets are not required for overflow seating.
Seniors should report to Knott Hall, Room 101, 45 minutes prior to the start of each ceremony. There, they will be given a card with their name and graduation line order. Students may wear cords or stoles representing any University sponsored organization. Please be aware that any outside organizations that have not been recognized by the University cannot be represented by a cord or stole, according to the Registrar's Office.
According to the Registrar's website, "Doors to the gym will open one hour before the start of the ceremony. Seating areas are not assigned and are occupied on a first-come, first-served basis. Guests are encouraged to arrive early. When the procession begins, no one will be allowed to enter the Manuszak Center until the procession is complete; therefore, guests should be seated at least fifteen minutes prior to the start of the ceremony. Guests arriving late may enter the gymnasium after the procession is complete."
Those who have a guest who is using a wheelchair, walker, or has special needs, please email Lisa C. Labrecque at [email protected].
Stevenson recommends visitors use the parking lot on the back side of the building, which provides handicap accessibility, near the campus' tennis courts (refer to map #16).
This spring, there are five separate end-of-year ceremonies:
Baccalaureate:  Monday, May 14 beginning at 7 p.m
Nurses pinning: Tuesday, May 15 beginning at 7 p.m.
Stevenson University Online: Wednesday, May 16 beginning at 10 a.m.
Traditional undergraduate including the School of Design, School of Education, and School of Humanities and Social Sciences: Thursday, May 17 beginning at 10 a.m.
Traditional Undergraduate including the Berman School of Nursing and Health Professions, Brown School of Business and Leadership, and Fine School of the Sciences: Thursday, May 17 beginning at 3 p.m.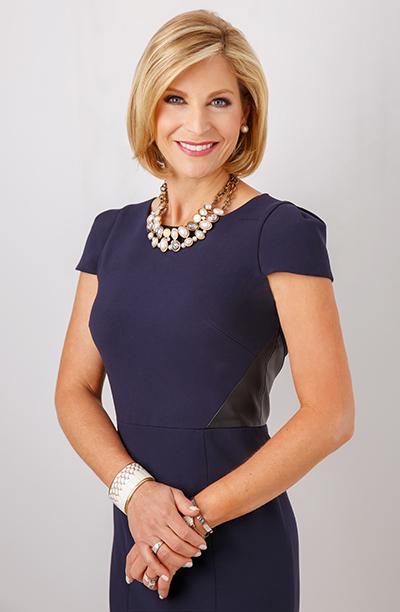 Local news anchor Jessica Kartalija will be the keynote speaker at both of the university's 65th commencement ceremonies for traditional undergraduates on Thursday, May 17.
Kartalija graduated from the Pennsylvania State University and earned her Master's degree in Communications and Media Studies from Johns Hopkins University. Since then, Kartalija has become a local news anchor, currently for WJZ-TV CBS Baltimore, and runs her own executive coaching and media training company, JKMedia. Additionally, she has been named one of The Daily Record's 40 under 40 Leading Women and a Baltimore Rising Star from the Living Classrooms Foundation. Jessica is also a member of the American News Women's Club and the National Press Club.
For visiting families and friends, there are many lodging accommodations within a 20-minute radius of the campus. Some include the Hilton Garden Inn, Hyatt Place, or the Residence Inn Marriott, which are all located in Owings Mills. Stevenson wants to remind families to ask about special offers that hotels may be having for university guests when making reservations. More lodging options can be found here.
For those who are unable to attend the ceremonies, there will be a live stream on the Stevenson University YouTube channel.
Congratulations to the spring graduating class of 2018, and a warm welcome to the families and friends visiting the campus.