Softball awaiting postseason news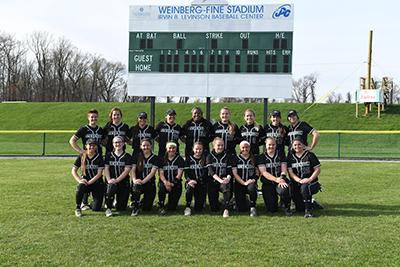 The women's softball team has worked hard this season to redeem themselves after a 2-14 finish last season, and is now currently positioned for a potential run at playoffs. The team, which currently has a Middle Atlantic Conference record of 7-9, now stands as the league's seventh seed. The team will find out Sunday, May 6, if they earned a postseason spot.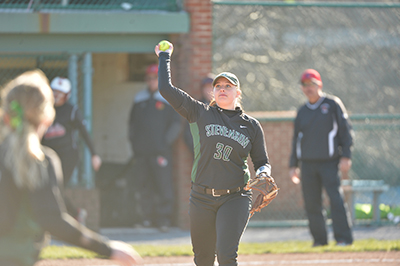 So far, the team has played 16 conference games, all of which were double headers. In most cases, the Mustangs split with the opposing teams; however, they lost both games twice to Messiah College and Lebanon Valley College.
As for the team's regular season, they currently hold a record of 17-17, an improvement compared to last season's final record of 9-25. Their last two games of the regular season were played on May 1 in a double-header against York College. The Mustangs split the double-header, losing the first contest 1-0 before bouncing back for a game 2 victory by a score of 3-2.
"It was really crucial for us…we needed to go out and play a really great two serious games to take care of ourselves and give ourselves a shot at playoffs," said head coach Julia Culotta on her YouTube spot, "The Julia Culotta Show."
This season marks the last season for five of the team's current seniors: Alli Culp, Kate Finnen, Tiffany McKee, Jasmyn Ogletree, and Brooke Steinbach. All five have been on the team since their freshman year and have had a monumental impact on the team's growth, especially this season.
Senior Day for the five was celebrated on April 21, during a double header against Alvernia University. McKee hit a three-run walk-off home run in the seventh inning of the first game, effectively securing the team's win. "That is one moment that I will cherish for the rest of my life," McKee said about the first game. The final score was 5-2. However, the Mustangs went on to lose the second game 11-6, resulting in a split for the day.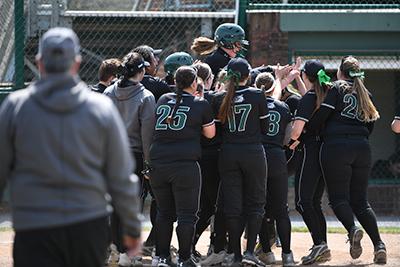 "The great thing about our team this year is that we are super close, and those friendships enable us to play better together. We genuinely care about each other, celebrate each other's successes, and support one another when times get tough," McKee added.
Combined with improvements to their defense and offense, the team has done exponentially better than their last season and hope to continue that growth. McKee hopes that, after her class has graduated, they will continue to improve to become strong title contenders for MAC Commonwealth championships.
As for Culotta, she believes that the team has grown a lot, but they still have work to do.
"Overall, with our power numbers and our offensive numbers leading in the conference, we're doing a great job," she said. General growth will be a huge focus moving forward as the team aims to continue in this upward direction.
Donate to Stevenson Villager
Your donation will support the student journalists of Stevenson University. Your contribution will allow us to purchase equipment and cover our annual website hosting costs.