This semester, several Stevenson students returned to campus residence halls with some small, unwanted visitors. Stevenson University's Office of Residence Life has experienced a larger number of bed bug and silverfish reports and treatments this year than in previous years.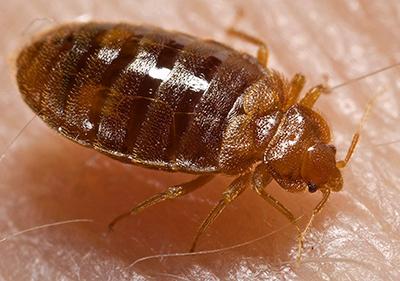 Thus far, the campus has not gone one year without any cases of bed bugs in the residence halls. According to the Orkin Pest Control "Top 50 Bed Bug Cities" list, Baltimore has taken the lead as the most infested city for the second consecutive year.
The small, brown-colored creatures desire two things: to hide and to feast on the blood of warm-blooded mammals. Contrary to popular belief, these pesky insects are not a public health hazard and their bites do not pose a serious medical threat. Poor sanitation does not cause an infestation, but the bugs spread when an area is introduced to items that contain bugs or eggs.
The Office of Residence Life takes extensive measures each summer to inspect and prepare the residence halls prior to the return of students in the fall. Pest experts and trained bed bug dogs from Ehrlich Pest Control examine every suite and apartment on campus.
According to Ehrlich, the National Entomology Scent Detection Canine Association  (NESDCA) certified dogs are able to smell up to two parts per trillion and are alert to live bugs and eggs. Only one room on campus failed the K-9 inspection this summer and was immediately treated following the inspection.
"A lot of schools don't act on it until they confirm it – but we do. If we find a shell but no live bugs, we are still going to treat," said Evan Huckfeldt, assistant director of housing operations.
Bed bugs can live all over campus—not just in one area. This year, all residence buildings besides Wooded Way received reports of bed bugs. This is something that universities, hotels and other housing spaces anticipate and prepare for annually.
After students started to report about bed bugs in their rooms this semester, the Office of Residence Life decided to bring the beg bug dogs back to campus. The pest experts inspected over twenty units, said Huckfeldt.
When treating infested rooms, residence life transitioned from a chemical process to a heat treatment process because its quicker and more effective. The environmentally-friendly process is regarded as one of the most effective solutions for bed bugs, according to Ehrlich. Portable heaters gradually increase room temperature to above 120°F and can be completed in just one day rather than over the course of a few weeks.
In addition, campus facilities replaces all mattresses in infested rooms. The new mattresses feature a seam to prohibit bed bugs from easily entering.
Sarah Mansfield, assistant vice president of Residence Life, sent an email to students' inboxes in mid-October, which included educational information on prevention of the pests and what to do if bed bugs are suspected.
Mansfield urges residents to be cautious of the creatures. "Everyone is at risk for getting bed bugs when visiting an infected area," she said.
Bed bugs can come from places of employment, movie theaters and even off-campus houses. It is important for students to be aware of the environments they are in, and check to and see if those places have ever been treated.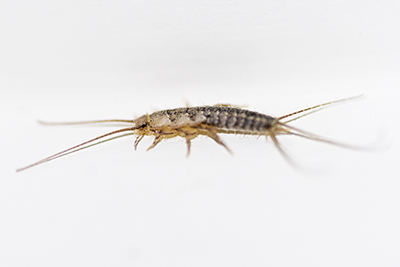 Other students have been dealing with the issue of silverfish, insects that are shiny gray or silver and can be anywhere from one-half inch to one inch long. Unlike most other insects, these pests shed their skins during their adulthood. They are most active at night, and they have not been known to bite. They are not poisonous and are not known to carry any disease-causing pathogens. However, some people may be allergic to the insects, according to Terminix.com.
However, silverfish prefer foods composed of carbohydrates, so they may eat anything including cereal, paper, books, clothing, newspaper and cardboard, according to Terminix, as well as human hair that's fallen on the floor. Limiting their available food sources may help, and vacuuming often to remove food crumbs is also a deterrent.
As soon as students suspect that they may have bed bugs or silverfish, they should contact The Office of Residence Life at 443-334-2588 or submit a facilities request through the SuNow Portal. Early reporting and treatment is critical to removing these pests from campus.
Students can visit the Orkin Pest Control website for more information about spotting and identifying bed bugs, and view the Residence Life Bug Information Guide and FAQ.