Simple and safe shopping tips for the holiday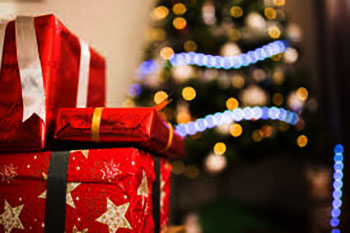 It's the time of year when the holiday season brings an influx of shoppers. A report from CNN  noted that the possibility of having a credit card stolen or misused, issues of identity theft, or getting hacked are on the rise.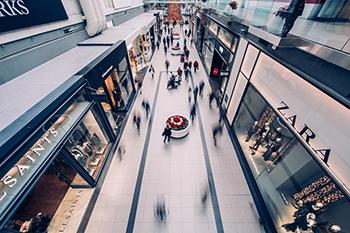 Once students have time to shop for the holidays, they need to be cautious of their surroundings. Whether online or in-store, below are some safety tips to keep in mind when shopping during the holiday season.
---
Tips for shopping in-store:
Shop during the day. If you can only shop at night, park close to the entrance of the store, and bring a friend. Park in a well-lit space if possible.
Dress comfortably and casually.
Do not leave your belongings unattended; do not leave any shopping bags or valuable items in your car.
Plan your purchases. Try not to buy too many items at the same time. Keep in mind what you have spent and avoid being overburdened by packages.
Bring credit or debit cards, instead of large sums of cash. If a theft does occur, you are able to cancel or freeze any further transactions immediately.
Be aware of strangers who try to approach you. Sometimes thieves work together to divert your attention while someone takes your belongings.
According to a Baltimore county retail worker, if you have suspicions of theft, notify the manager of the store immediately.
---
Online shopping has become more common over the years, presenting a new avenue for purchasing holiday goodies. While it offers convenience, there are multiple risks. A former technical consultant for the Pentagon recommends these tips on ways to stay safe online, especially during this time of year.
Preventing online theft:
Check bank statements consistently to monitor all transactions.
Use trusted and secure websites. Look for the lock in the address bar. Make sure the website starts with "https" as this means it has a secure sockets layer.
Use a trusted network when using a store's Wi-Fi. Ask an employee to confirm the hotspot.
Avoid purchasing from ads and pop-ups as much as possible. Hackers can tap into your system if you click on these items.
Create strong passwords and change them frequently.
Do not overshare personal data, like a social security number or birthday. The more information scammers know, the more damage they can do.
Take some time to use caution online or during your next shopping trip. Shopping during the holidays can be exhilarating, but remember to stay attentive. Keep these tips in mind, and stay safe and enjoy the holidays.
Donate to Stevenson Villager
Your donation will support the student journalists of Stevenson University. Your contribution will allow us to purchase equipment and cover our annual website hosting costs.