MAP shares 2019 event plans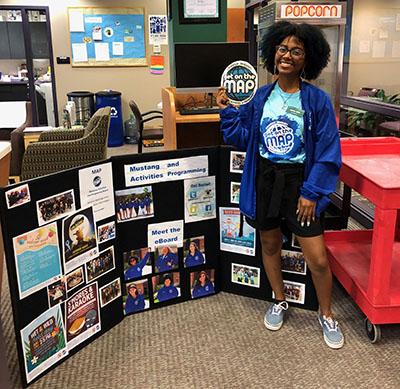 The fall 2019 semester is in full swing, and the campus organization, Mustang Activities and Programming (MAP), has planned a variety of on- and off-campus events for Stevenson students over the next few months.
MAP started the semester with multiple events for students, including a trip to Busch Gardens as well as a Wet n' Wild Field Day. MAP plans to host at least 19 events throughout the semester.
According to Krystal Alexis, president of MAP, events like these are aimed to "make Mustang moments."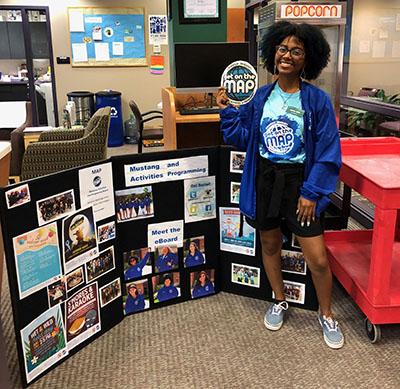 The organization hosts one or two events each week of the semester, according to Jenna Womack, assistant director of Student Activities and advisor for MAP.
Some of the anticipated events for the semester include a trip to the Inner Harbor and Camden Yards for an Orioles game on Sept. 20, a Field of Screams trip on Oct. 27 and a candy buffet on Oct. 31.
Other MAP events to take place this semester include a commuter sleepover on Nov. 8, a Monster Mini-golf trip on Nov. 15, and the annual New York City trip on Dec. 7.
One of the events Womack believes will get the most student interest is the annual Founder's Day Talent Show. This event will take place in the Inscape Theatre on the Greenspring campus at 6 p.m. on Oct. 2.
Both Alexis and Jessica Lewis, director of programming for MAP, speculate that the Homecoming Carnival on Oct. 18 will also get a lot of student attention. This event, which will take place during Homecoming Week, Oct. 14-19, is one of many activities scheduled to take place in a week full of festivities aimed at bringing the university together.
Each of these MAP events is expected to see a strong student turnout, with Lewis estimating that the MAP Carnival might bring out 200-300 students.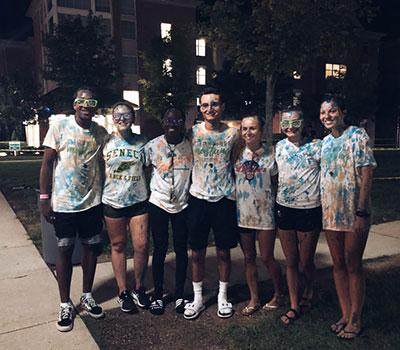 In November, MAP members will be headed to the National Association of Campus Activities (NACA) convention to try to find various acts and entertainment for events taking place in the spring semester.
Any Stevenson University club or organization wishing to collaborate on an event is more than welcome to contact MAP. According to Womack, some campus clubs and organizations such as Active Minds and Women of Resilience, Tenacity and Humility (WORTH) are currently collaborating with MAP for a Speaker Series event with Tanesia Harris, motivational speaker and author of the book "Gaining Courage," taking place on Sept. 12.
Stevenson University students can connect with MAP via the group's website, to offer student input on event ideas and find out more about upcoming events. Students can also engage with MAP's social media platforms on Snapchat, Instagram, and Twitter at MAPatSU, and on Facebook at Mustang Activities and Programming Board (MAP). MAP general meetings take place every Friday at 3 p.m. in the Lynn Duncan room in Rockland.
Donate to Stevenson Villager
Your donation will support the student journalists of Stevenson University. Your contribution will allow us to purchase equipment and cover our annual website hosting costs.