In the beginning of the 2019-20 school year, there have been several changes to Stevenson University's Residence Life's staff and protocols.
Residence Life is one of the main offices that addresses on-campus student life at Stevenson. Any changes within an organization as tightly knit as Residence Life reflect and ripple throughout the on-campus community.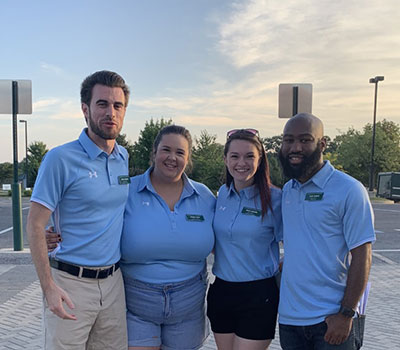 During the 2018-19 school year, Residence Life's professional staff consisted of four resident directors and an assistant director of housing operations. However, before the end of the fall semester, two of the three resident directors left to pursue other occupations. Then, at the end of the spring semester, another resident director left.
By the end of the 2018-19 academic year, the assistant vice president of residence life and housing, Sarah Mansfield, left to pursue a position at another university. Her departure was followed by that of assistant director of housing operations, Evan Huckfeldt.
With the pressure of losing two heads of residence life and two resident directors, as well as being in between hiring new resident assistants, the Office of Residence Life was shorthanded. However, resident directors Patrick Murnane and Jason Summers were quick to act and help with hiring new resident directors, resident assistants, and find temporary replacements for two vacant managerial positions.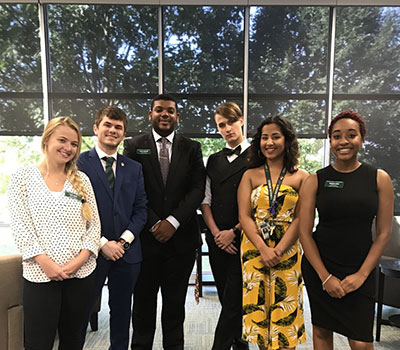 The two newest additions to the Office of Residence Life's professional staff are resident directors Jessica Goddard and Amanda Strain. An experienced and former resident director at Syracuse University, Goddard has been a resident director for five years and is excited to work alongside Stevenson's finest student leaders.
A former graduate hall director at Bloomsburg University, Strain is beginning her resident director career at Stevenson. She is currently the advisor for National Residence Hall Honorary (NRHH) and Residence Hall Association (RHA).
While looking for a qualified replacement for the vacant position of assistant vice president of residence life, Jeremy Munson, who is the assistant vice president of student affairs and conduct, has taken the interim position. Munson had an opportunity to work closely with resident assistants during summer training, as both roles rely on one another to enforce proper conduct and policy.
Though Huckfeldt has already begun his work outside of Stevenson, he continues to work part-time with Residence Life until a replacement for his position is found.
The newly-hired resident assistants as well as the returnees have generally expressed a positive reaction to the changes in staff. Returning RA Norman Greenwell said that while he had concerns for the year with all of the changes, they were quickly soothed by the competence and productivity of the staff as a whole observed during training.
"It's impossible to know one's own acumen in Residence Life before the school year begins," Greenwell said. "However, given what I've seen at training, I am confident that the new hires will be able to quickly adjust no matter what their role is and make this school year a great one."