On Oct. 1, Stevenson University will be entering its 72nd year as an academic institution. Founders Day is celebrated each year with activities and events that commemorate the history and traditions of the school's origins.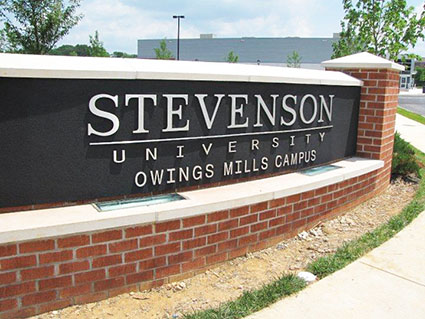 Formerly known as Villa Julie College, Stevenson has experienced drastic change. The Sisters of Notre Dame de Namur founded Villa Julie on Oct. 1, 1947. Primarily, the college specialized in medical-secretarial training. With the university's name change and advancement over the years, Stevenson has expanded to over 90 majors, minors, tracks, and pre-professional programs according to Stevenson University's website.
Founders Day activities will be held on Oct. 2. The day will begin with a Roman Catholic mass with the sisters of Notre Dame de Namur and will be held at the Villa Julie Residence on Greenspring Valley Road at 9:30 a.m. Following the service, there will be tea with the sisters, also in the Villa Julie Residence, at 10 a.m.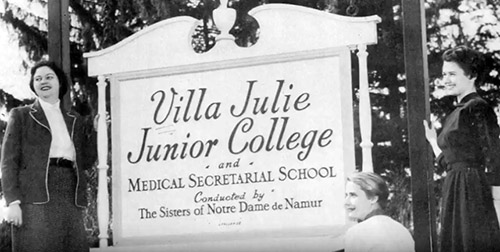 On the Owings Mills campus, "Lunch on the Quad" will include hotdogs, churros and ice cream being served from 11:30 a.m. – 1 p.m. In addition to lunch, Arts Alive! will host a weaving demonstration and workshop in which the fashion design faculty will guide a basic weaving techniques demonstration during which attendees can make bookmarks using Stevenson colors to commemorate Founders Day.
After lunch, Dr. Glenn Johnston, university archivist and chair of history, will lead a presentation called "Stevenson University: How Our Past Led to Our Present." Johnston will tell stories about the origins of Stevenson's traditions and myths. This will be held on the Owings Mills campus in the Claire Moore Room from 1-2 p.m.
Lastly, the annual Founders Day Talent Show will take place in the Inscape Theatre on the Greenspring campus at 6 p.m. Mustang Activities and Programming (MAP) will host the show and will also sponsor a pre-show event with food and entertainment from 4:30 – 5:30 p.m.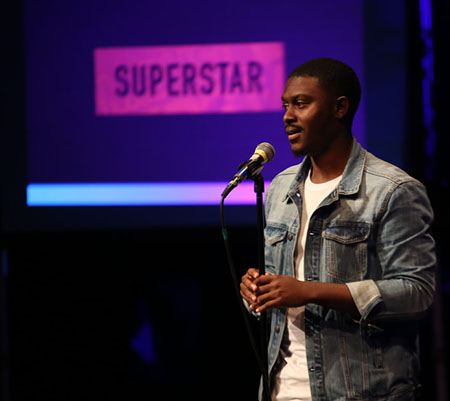 MAP has hosted this event every year to let students show off their unique talents and skill sets. Michael Jesus, program director for MAP, said, "People should attend, whether it's an opportunity to showcase something they love or come out to support their friends. It's a good way of building and bringing the Stevenson community together."
This year, MAP has partnered with Arts Alive! to compose a tip sheet to help people feel more comfortable about auditioning. Some tips on the sheet include, "Do some deep breathing" and "Keep it simple." The tip sheet, as well as tickets for the Founders Day Talent Show, can be found on mapatsu.com