The Stevenson University Food Pantry is in a new location and operating under new hours this semester.
Now located in Wooded Way inside the Office of Career Services, the new Food Pantry location hours are Monday 10:30 a.m. – 4 p.m., Tuesday noon – 1 p.m., and then re-opening from 2– 4 p.m., Wednesday noon – 4 p.m., Thursday 11 a.m. – 4 p.m., and Friday 8:30 a.m. – 9:30 a.m., 10 a.m. – 11:30 a.m., and then noon – 4 p.m.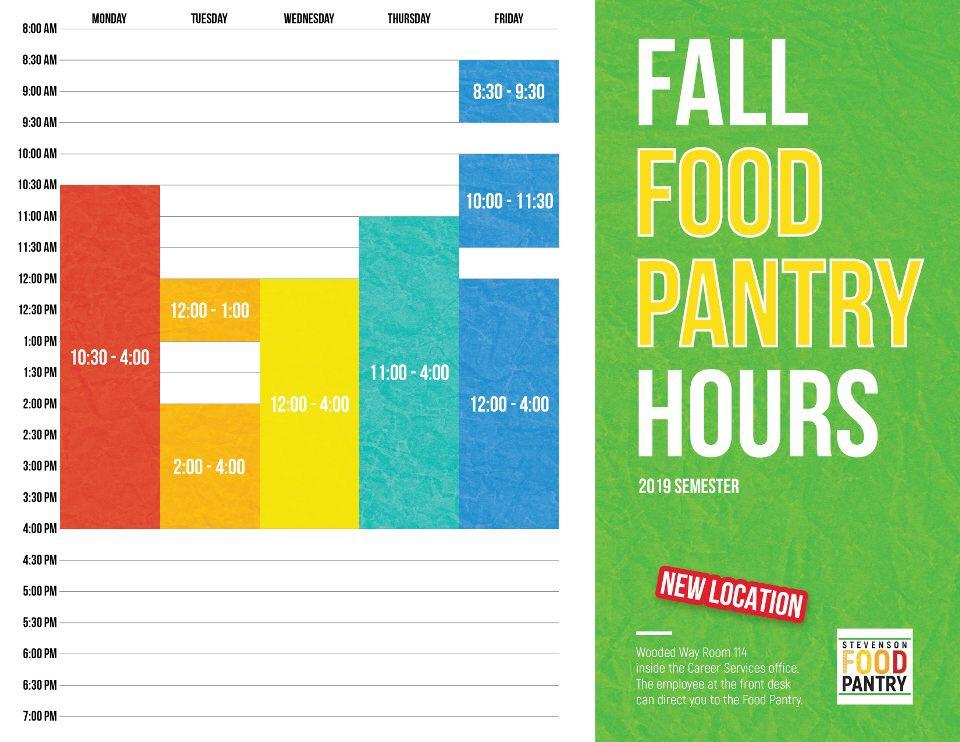 The food pantry is a judgment-free zone. Joe Battiato, the food pantry manager, said, "If you're running low on meal swipes, or you haven't been able to go grocery shopping because you haven't gotten your paycheck yet, come on in and get a can of soup!"
"The door's always unlocked, so anyone can go in if they need food," he added.
In the past, the food pantry would utilize grocery store gift cards that were given by faculty and staff in order to stock the pantry. Last year, Stevenson was able to establish a relationship with the Maryland Food Pantry, Battiato explained, "which actually will ship food out to other food pantries around Maryland."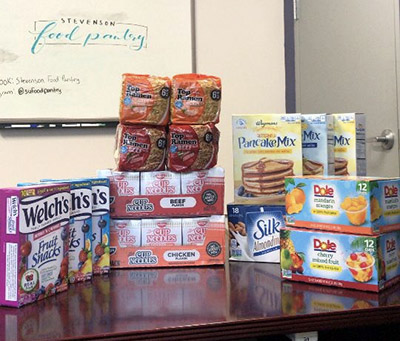 Donations from students, faculty and staff are always welcome as well. Non-perishable food can be dropped off to the pantry during its open hours. If no one is staffing the pantry, leaving donations with the Career Services receptionists works as well, since Career Services staff also serve as food pantry advisors.
Battiato, a junior chemistry major and applied math minor, is a part of the Service Scholar program on campus, which, according to Stevenson University admissions, is a "comprehensive initiative that offers participants the opportunity to extend their civic engagement in the community, reflect upon possibilities for personal and social change, as well as develop the necessary skills to succeed in the classroom and, eventually, in the workforce."
Service Scholars are required to complete 100 hours of community service each school year—but that doesn't mean that the opportunity to volunteer for the food pantry is open only to them. "This semester, we had our first non-Service Scholar volunteer!" said Battiato.
All food pantry positions are volunteer. "Anyone is encouraged to donate or volunteer — however you want to help," said Battiato.
Sophomore English major Josie Hunter is the Stevenson University Food Pantry's social media chair. Those interested in volunteering, Hunter said, can contact the pantry on Instagram at @sufoodpantry, or via email at [email protected].