In November, a new book written by philosophy professor Alex Hooke, Ph.D., will be published by John Hunt Publishing Limited for readers to enjoy.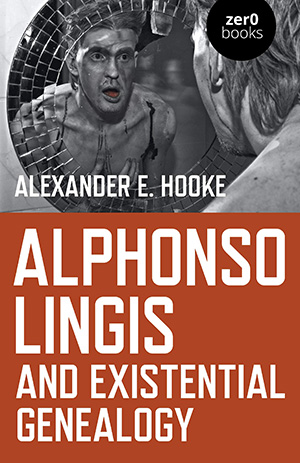 Hooke's latest 212-page book, Alphonso Lingis and Existential Genealogy, to be published on Nov. 1, is divided into two major sections. One will focus on telling stories from a philosophical perspective and the other will show how Alphonso Lingis' perspectives and concepts can help other studies. The new book will actually be the first full-length examination of the work of Lingis.
Alphonso Lingis was born on Nov. 23, 1933, and is an American philosopher, writer, and translator. He currently serves as professor emeritus of philosophy at Pennsylvania State University. He specializes in phenomenology, existentialism, modern philosophy, and ethics. The beginning of his books use pictures to introduce what he is talking about, making Lingis a very vivid writer.
According to a review on Amazon, "Alphonso Lingis approaches philosophy the way a travel writer approaches a strange new land, with his eyes open and with a conscious desire for experience."
Lingis himself has individually published over 18 works, including works of photography, and has collaborated on a variety of translations as well, according to the Pennsylvania State University website.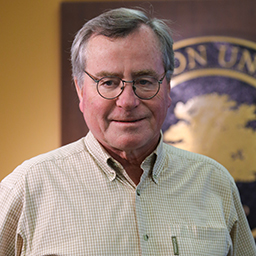 Hooke, a member of the philosophy faculty at Stevenson for over 30 years, has also published other books and articles over the years. Most of his books focus on philosophy and ethics in local events, current events, virtues, and vices. Hooke explained that many of his books are a collection of offsets he has written over the years. Other books, like the one he wrote on the TV show "The Twilight Zone," was done on the spur of the moment. Hooke has written about Lingis for about 20 years because he finds the philosopher's work very compelling.
Hooke's other works include "Philosophy Sketches: 700 Words at a Time" (2018), "Encounters with Alphonso Lingis" (2003), "Virtuous Persons, Vicious Deeds: An Introduction to Ethics" (1999), "The Twilight Zone and Philosophy: A Dangerous Dimension to Visit" with Heather Rivera (2018), a variety of chapters in other philosophical works, as well as essays and articles totaling over 100.
A launch party for Hooke's book will be held on Sunday, Nov. 3, 2019, at 3 p.m. at the Johns Hopkins Barnes and Nobles, 3330 Saint Paul Street, Baltimore, Md., 21218.