Career Connection staff listens to students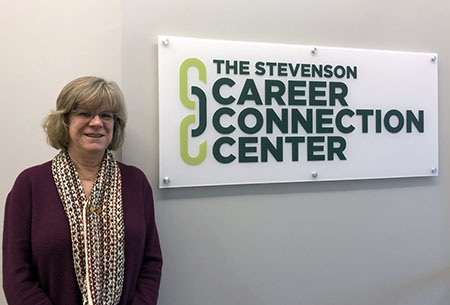 Now called the "Stevenson Career Connection Center," Career Services has rebranded itself and officially went live with the new name on Feb. 3 in order to be more precise about who they are and what they do.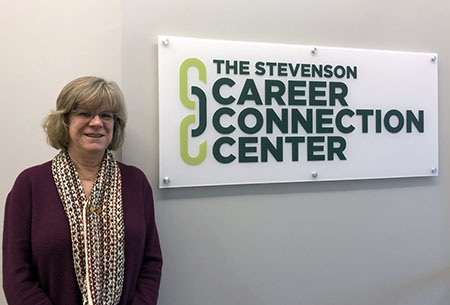 According to Sue Gordon, vice president of career services, there have been discussions that Career Services should rebrand who they are to represent what Stevenson University does for students. "We wanted a way that really conveys what the entire university does in terms of supporting students career aspirations," said Gordon, and thus the name change.
"So much has changed with the university over the years, but the one thing that has been a constant through the years is connection to careers," said Matt Seiler, assistant director of employer relations. He added, "We are offering the same services we did before, but with now being [named] the Career Connection Center, our mission is right in our name."
Gordon said that Stevenson gives students the experience of thinking about careers while getting a great degree all four of their years at the university. She added that the office staff, located in Wooded Way, offer great experiences for students, including career fairs, career panels, one-on-one sessions and advice to those still uncertain about a career path.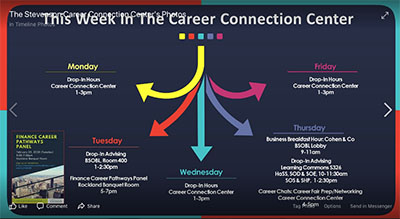 The Career Connection Center is also offering an avenue of connection to alumni for students. This semester, they have already launched the Mustang Mentorship program, which allows students to connect with Stevenson grads who are already in professional careers.
All incoming and current students should be aware of the Career Connection Center and its resources for their career after they graduate. "The Career Connection Center is the place to come to have all of their career needs met and help connect them into the next step of their lives," said Gordon.
One thing that separates Stevenson from other Maryland four-year universities is that it is the only university in the region that requires every student to complete an academic internship, according to Gordon. "That is one really unique distinguishing feature," said Gordon.
The Career Connection Center "is designed to help you map a vision for your future and set the stage for your post-college career success through: the classroom, real-world experiences, and professional preparation," according to stevenson.edu/career-connection. If students wish to explore upcoming events, they can visit https://www.stevenson.edu/career-connection/events/.
Donate to Stevenson Villager
Your donation will support the student journalists of Stevenson University. Your contribution will allow us to purchase equipment and cover our annual website hosting costs.