Stevenson's Office of Disability Services is offering software called Kurzweil 3000 to all students. Kurzweil is an assistive technology tool that can help in reading, writing, grammar, spelling and more.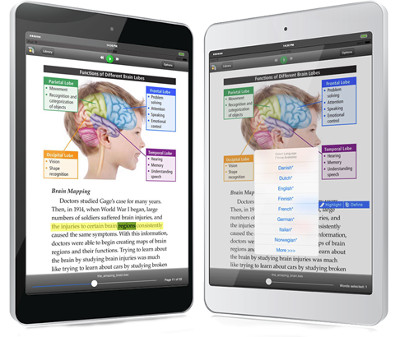 The software is free to all students, staff and faculty on campus and is available on all computers. An account is needed to use the software and the Office of Disability Services will create one for those who make a request through campus email.
Envision Technology, which pairs with the software, notes that "Kurzweil 3000 scans the page, placing an exact image, including pictures, captions and illustrations, on the computer screen. The computer then will read the print out loud, highlighting each word as it is spoken, which trains the eyes to track across the page. The speed of the voice is adjustable as is the size of the print." A dictionary, a thesaurus, and other vocabulary-building tools are also a part of the program.
In the field of literature, Kurzweil "includes thousands of titles of classic literature, and thousands of additional ebooks are available from Reading A-Z and other sources," according to Envision Technology.
According to Dylan Harris, a graduate assistant in the Office of Disability Services, the software is very similar to Grammarly in that it will spell-check work, but it will also help build outlines, aid in testing, and offer help in studying, reading, and writing, including providing study guides and other assistance.

It can be used on PC and MacBook computers, but it is more compatible on PC computers. Studies have shown that the program helps to increase reading speed and comprehension, as well as improve test scores.
The Office of Disability Services offers training every month for those who need help using the software. However, Kurzweil Academy also contains tutorials that will help users with the software.
According to Christine Longbottom, a graduate assistant in the Office of Disability Services, the software was originally bought for those students who needed a certain type of accommodations. The Kurzweil program will read text back after being typed and can also read information from the internet. Now the program is available to all students and faculty, not just those with official accommodations.
The Office of Disability Services has been offering the software since August 2019 and has held several events in the past to inform students about the software, but these events have not been well attended. Currently, there are no upcoming events, but flyers are around campus that will help spread the word about the software.