Senior athletes see their last season canceled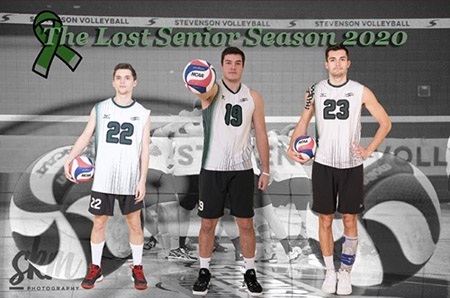 FIRST IN A SERIES
As the number of cases of COVID-19 grew, the Middle Atlantic Conference (MAC) presidents decided on March 16 to suspend spring athletics for the remainder of the 2020 season. This followed the March 12 decision by the NCAA to cancel all winter and spring championships.
While this important decision benefits everyone's health, it has greatly impacted Stevenson's senior spring athletes. These seniors are now faced with the realization that they do not get to finish competing in their final season.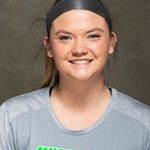 To gain a better understanding of the emotional turmoil, the athletes themselves have shared their thoughts about the suspension of their final season.
Morgan Bateman, a senior midfielder on the women's lacrosse team, said that the abrupt end of her season ended has greatly affected her. "It has really hit me that I will never be on the field with my team again. I will never get to suffer a loss with my team, never get to celebrate a win, never get to push through three-hour practices together, never get to take game day snap chats, never get to get my hair done on game days by Kirsten Foster again."
Bateman reminisces about her time as a Mustang, recalling a favorite memory of beating Geneseo College during their 2019 spring break trip. Bateman said she wants to be remembered for having the best attitude on the team, and added, " The team is my family, and I will never forget them."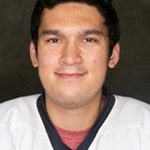 For the men's golf team, senior Tyler Slusarczyk said that for his season to end without having any control over it is incredibly hard. He was able to finish his season as a member of the men's ice hockey team at Stevenson, but the golfers were disappointed with the abrupt NCAA decision.
Slusarczyk believes that his biggest achievement as a Mustang was being named to the first-team All-Conference and going to the conference championship during the 2019 season.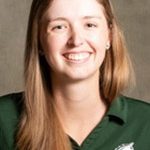 Julia Kline, a senior on the women's golf team, found a silver lining in her senior year of eligibility. Kline is enrolled in the Bachelor's to Master's Program at Stevenson University, so she plans on red-shirting in the hopes of being able to compete next spring for a full four years of eligibility.
She believes that her biggest achievement to date was winning the 2019 MAC Championship as an individual, and hopes to be remembered as "an excellent person to be on the aux."
Andre Sturniolo, a senior on the men's tennis team, said his favorite memory as a Mustang was when the tennis team won the first MAC Commonwealth title in spring 2019.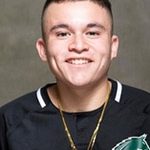 Sturniolo explained that last season (2019-2019) was the first time Stevenson's tennis team won the Middle Atlantic Conference, which gave them an automatic invitation to the NCAA tournament. Playing in the nationals was a Stevenson tennis first.
Women's tennis team senior Jenna Skove said, "It's truly disappointing, but you cannot control something as large as what is happening all over the globe at the moment. We have to learn to adapt to the circumstances, as disappointed as we are."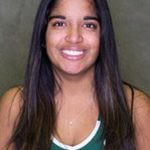 Skove recalls her biggest achievement as a Mustang was going undefeated in the MAC alongside doubles partner Kelsi Mentzer in the spring season of 2018.
These memories are just glimpses into the hard work that student-athletes dedicated to their respective teams and sports.
The series will continue with more insights from senior athletes.
Donate to Stevenson Villager
Your donation will support the student journalists of Stevenson University. Your contribution will allow us to purchase equipment and cover our annual website hosting costs.