Stevenson's women's lacrosse team started off the season with back to back losses but quickly rebounded with two straight wins. However, the team's season abruptly came to an end on Mar. 12 with the emergence of the COVID-19 virus.
The Mustangs bested Randolph-Macon College in what was Stevenson's first victory of the season, 15-7, on Feb. 29. The Mustangs dominated play in every area of the game out shooting the Yellow Jackets 35 to 12, while also having 10 fewer turnovers.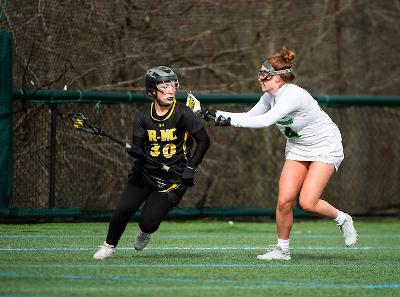 Senior Carly Bowes led all scoring with four goals while sophomores Caroline Murphy and Hannah Huff each netted three goals of their own.
Stevenson went on to face Skidmore College on Mar .9 in a 9-6 victory and ultimately their final game of the season. Bowes, Murphy and sophomore Kaitlyn Kozlowski each found the back of the net twice.
The Mustangs' defense was stout, holding the Thoroughbreds to six goals. Senior Sarah Roerty and freshman Hannah Ash each had two caused turnovers in what helped lead to the Thoroughbreds 16 turnovers.
Junior Melanie Meara explained that after last year's 12-game-win streak they had a lot of confidence, and with two straight wins she believed the team had started to regain that same mentality once again.
Head coach Kathy Railey explained that after the back-to-back wins, the team was much better at draws as well as possession time. She added that the team's high pressure defense was looking really good.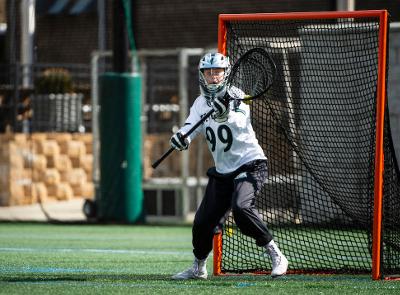 The Mustangs were in the middle of a practice when Railey was called inside, explained Meara. They continued practice only to learn that their season would be postponed until Mar. 30. Everyone was very distraught, especially for the seniors, knowing that the chance of finishing the season was slim, said Meara.
The team decided to finish practice with a full-field scrimmage, attempting to have some fun in what many believed would be their final time playing together this season, said Meara.
Railey added that the ultimate NCAA decision to cancel spring sports seasons entirely has been deflating, especially since the Mustangs had such high hopes of redeeming themselves after last year's Middle Atlantic Conference championship game loss. She explains that the end of the season is still hard for her to think about, and said she knows it's even harder for the seniors, as this is the end of their college careers.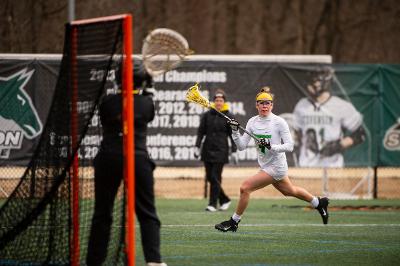 Meara reflected on what has been most challenging about the situation. She explained that not finishing the season was the "worst-case scenario" that has become a reality. She added that it is always sad when seniors leave but this is different because they didn't get to enjoy their last season together.
Meara echoes Railey in saying that it's challenging knowing the potential they had this season. She added that they had their sights set on a conference championship which is now not possible.
All remaining winter and spring NCAA championships were canceled due to COVID-19 on Mar. 12. The NCAA committee agreed that eligibility relief is appropriate for spring athletes but athletes around the country are still awaiting an official decision from conferences.