"Tiger King" offers drama and excitement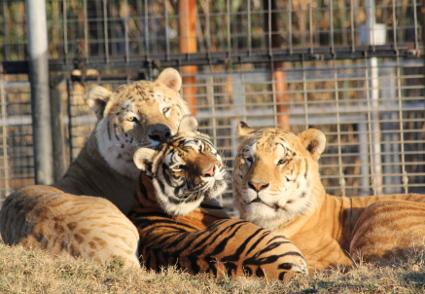 "Tiger King" is a new documentary on Netflix that has the internet going crazy. The documentary was the No. 1 trending topic on Twitter, Facebook, and TikTok the night of its release. The show was also the No. 1 documentary on Netflix, and currently remains in the top 10 spots for Netflix shows.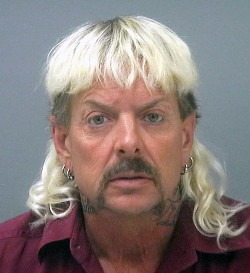 "Tiger King" is a seven-episode crime/drama documentary series based on a "big cat" collector of tigers and lions named Joe Exotic. Joe is the main character in Tiger King and his love for big cats is strangely interesting. Joe opened up his own big cat zoo at his home by turning his horse farm into a private zoo named the Garold Wayne Exotic Animal Memorial Park in Wynnewood, Oklahoma.
Joe's private zoo began to gain more popularity throughout the 2000's from his videos posted on his YouTube channel, "Joe Exotic TV." As his videos began to gain more popularity, he got the chance to expand his business by offering merchandise, food and even music albums he made about his big cats.
However, Joe's career began to go downhill around 2006 after he was fined $25,000 and had his license suspended for unsanitary conditions at the zoo, as well as abusing and failing to give the big cats proper veterinary care. Not only did these charges hurt his career, but he also gained an enemy in Carole Baskin.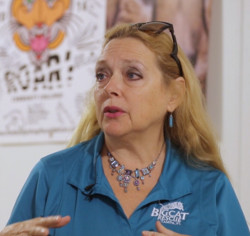 Baskin is the founder and CEO of Big Cat Rescue, which provides new homes to tigers, lions and other big cats in captivity. Baskin was an avid animal rights activist who disliked Joe, because she didn't believe in caging wild animals and subsequently accused him of many illegal activities. In 2011, Baskin sued Joe for trademark infringement and won a $1 million settlement. This lawsuit sent Joe into bankruptcy, further inflaming tensions between the two.
After Joe went bankrupt, he partnered with a wealthy businessman named Jeff Lowe, and they put the zoo under Lowe's name to protect it from Baskin. Lowe ended up pushing Joe out, because Joe had embezzled money to fund his political campaigns. Joe used this money to help fund his short- lived 2016 presidential campaign as an independent candidate.
During this decline in Joe's life, things began to get much worse. Joe was accused of hiring hit-men to murder Baskin, and was eventually arrested in 2018 while working as a dishwasher in Florida. Joe is currently serving a 22-year sentence in federal prison found guilty on 19 different charges.
His story has influenced many people into creating the hashtag #FreeJoeExotic that was the No. 1 trending topic on Twitter the night of the Tiger King release. The debate over whether or not Joe Exotic is guilty or innocent has created many conversations during this quarantine.
Donate to Stevenson Villager
Your donation will support the student journalists of Stevenson University. Your contribution will allow us to purchase equipment and cover our annual website hosting costs.