Every team needs a leader, and the Stevenson University baseball team is no exception. The driven and selfless attitude of senior first baseman, Sam Ferreira, has set the tone for the team's culture.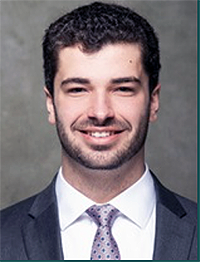 With limited playing time during his freshman and sophomore seasons, Ferreira focused on learning about the team's mechanics and the game's nuances. His time spent off the field would lead Ferreira to great opportunities. He became the starting first baseman and a key hitter in the line-up during the 2020 season.
According to Ferreira, developing confidence and an aggressive mentality on the field led him to a successful season. No longer feeling like he had to "play catch-up," Ferreira's confidence on the field flourished, and he led the Mustangs to several impressive wins. Even with these statistics, Ferreira refuses to solely celebrate his own accomplishments.
When asked to describe his most memorable moment as a Mustang, Ferreira reflected on the 2019 season's senior day. A pinch hit in extra innings from a senior bench player would give the Mustang's a win over Lebanon Valley College. For Ferreira, witnessing a teammate end his Stevenson baseball career with a game-winning hit was something truly special.
Stevenson University head baseball coach, Dave Gage, attested to Ferreira's altruism on and off of the field. "He leads through his selfless attitude. Everyone on our team admires Sam, and that's a quality that every successful leader should have," said Gage.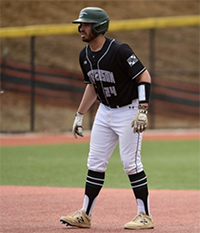 Gage knows Ferreira better than most in the Stevenson baseball program. Gage originally recruited Ferreira to play for him at the now closed Southern Vermont College. After receiving the head coach position at Stevenson University, Gage insisted on bringing Ferreira with him. It was in that moment that Ferreira helped establish the new culture within the baseball program – one that emphasizes selflessness, excellence, and competitiveness.
Despite the COVID-19 pandemic, Ferreira remains hopeful for the 2021 season. As of now, the season is set to start in February. For more information on the Stevenson University baseball team, visit www.gomustangsports.com.