Managing a social life, healthy habits like exercise, studying, and getting the proper amount of sleep can be challenging to manage as a college student. Today, college students in 2020 are experiencing an extra stressor—managing a global pandemic. However, Stevenson University makes it a little easier for students to add exercise to their day during these troubling times.
Stevenson University offers its students additional features that are factored into tuition and can be used whenever they want. This applies to all the educational tutoring students can sign up for, and also includes physical activities for the students. Eight club teams compete against other schools' club teams for the respective sport. In addition, if a club sport is too much of a time restraint on one's schedule, then there are group fitness classes that take place regularly, and the types of classes range from yoga to high-intensity workout classes for people of all different preferences for fitness.
There are group fitness classes available to students interested in participating in them. Fitness instructor Tyler Didra, an SU alum, mentioned how "this semester, we are running ten classes a week." They include HIIT, Pilates, Zumba, Butts & Guts, BODYSHRED, yoga, Zumba Toning, & Pop, Lock, & Hip Hop. HIIT is a 30-minute, high-intensity workout designed to combine cardio and strength exercises for a full-body workout in a short amount of time. Pilates uses bodyweight movements to increase muscular endurance, flexibility, core strength & skeletal alignment, and it incorporates breathing exercises for a meditative and calming effect. Zumba is a cardio workout that uses Latin-based dancing to get an effective workout. Butts & Guts focuses on strengthening and sculpting the core, glutes, and thighs in an intense, 30-minute workout. BODYSHRED is a trademarked workout of Jillian Michaels—it's a high-intensity workout that combines strength, cardio, and core exercises for a full-body workout. Yoga combines static movements and stretches to increase muscular endurance, flexibility, balance, and core strength while relaxing and stretching the body; it's meant to relax the mind and the body at the same time. Zumba Toning combines Latin-based dance with bodyweight exercises for a full-body workout that combines cardio and strength training. Pop, Lock, & Hip Hop is a fun, energetic, 30-minute workout that teaches students choreography to dance during every class.
"Classes run simultaneously during the semester when school is in full session," Didra said. She added that "classes might be running more regularly to give students more to do while quarantining." The classes' difficulty has also been adjusted so that people of varying athletic skill can still enjoy and get the benefits from the class. All of the classes have also been moved to be virtual to provide the students with a safe environment to exercise during the pandemic. A more in-depth description of the fitness schedule and all the classes are on IMLeagues. Students who are interested in getting involved can sign up for the classes and access the BlueJeans links there. There is also additional content on Instagram & Twitter accounts (IG: @su_campusrec Twitter: @StevensonRec).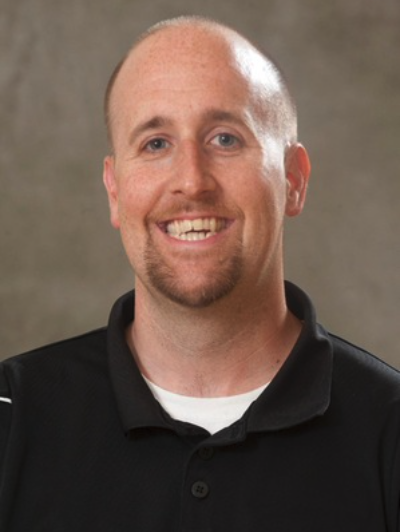 And for those who want more integrated participation when it comes to athletic activities on campus, there are club sports at Stevenson. There are a total of eight club sports offered at Stevenson: Baseball, Men's Basketball, Cheerleading, Dance Team, Men's ACHA Ice Hockey, Men's Lacrosse, Women's Soccer, and Women's Volleyball. The men's hockey team recruits their entire roster, and then Cheerleading and the Dance Team have tryouts. All other sports are welcome to newcomers with no form of a try out for them to join. All of the sports teams are currently following a return to play plan similar to the return to play plan that actual NCAA sanctioned sports are under. The club program is not new to the school either. "The Club Sports program began during the 2012-2013 academic year. This will be the 9th year we have had teams," reports assistant athletic director Matthew Grimm. So, students can be confident that the team they will be joining is well established and isn't a free for all like how newer programs can be. Students interested in becoming a part of an existing club team can contact Matthew Grimm, [email protected], directly, and lead them in the right direction. For any students interested in starting a new club team, there is always time for a nomination, and Matthew Grimm will take those suggestions and walk through the process.
---