This Thanksgiving week, with COVID-19 rampant as ever, people will not be traveling as they have in the past, which isn't necessarily a bad conundrum, especially if you're a film buff. For those who will be home, there are plenty of "Thanksgiving-themed" films available to watch.
Stevenson University Film & Moving Image professor and department chair, Christopher Reed, shared a few movie recommendations with The Villager.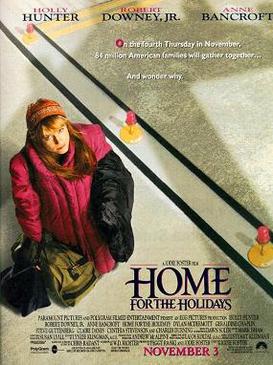 According to Reed, 1995's "Home for the Holidays" is a film worth checking out. Directed by Jodie Foster and starring Holly Hunter and Dylan McDermott, the dramedy "Home for the Holidays" features an eccentric, explosive and dysfunctional family during their pre-Thanksgiving trials and tribulations.
Roger Ebert described the reunion as a "reunion from hell," and surmised that Foster put "autobiographical elements" into the film. Overall, however, the movie received positive reviews when it was released in 1995.
Reed also recommended "What's Cooking?" – a film directed by Gurinder Chadha and starring Mercedes Ruehl and Kyra Sedgwick. "What's Cooking?" is the ethnically diverse Thanksgiving Day tale of four families—Vietnamese, Latino, Jewish and African American—and their distinct way of holiday cooking and the problems that ensue when the four families converge to celebrate.
Stevenson University senior and Film & Moving Image student, Samantha Salvemini, recommended the film, "Fantastic Mr. Fox." Directed by Wes Anderson and starring George Clooney, Meryl Streep, Bill Murray, and Owen Wilson, "Fantastic Mr. Fox" is a stop-motion animated comedy based on Roald Dahl's children's novel of the same name.
Salvemini said, "[the movie] really embodies fall colors; the color pallet is just very warm." Indeed, Salvemini isn't alone in categorizing "Fantastic Mr. Fox" as a Thanksgiving film.  In an article from Creativeloafing.com written by Curt Holman in 2011, Holman went so far as to conjecture its placement as the "most iconic" Thanksgiving film ever, stating, "Fantastic Mr. Fox never overtly mentions Thanksgiving holiday, but it's nonetheless rich with the season's iconography. The earth-toned color scheme reflects the browns, reds, and golds of autumn, and few films so unabashedly celebrate the eating of poultry."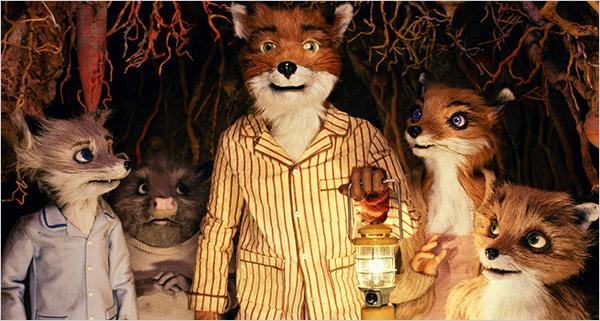 No matter what one plans to do over the upcoming Thanksgiving break, there's almost certainly time to squeeze in at least one of these holiday-centric films. Further recommendations on what to watch on Thanksgiving can be found here (there are 30 total).