Leaves changing colors, pumpkins displayed in front yards and the smell of seasonal spices lingering in the air… Autumn is here! Whether you like to go outdoors or stay indoors, there are variety of activities you can enjoy to relieve stress from your daily life and make some new memories. Listed below are a variety of off-campus activities from around the area.
Lost Dreams…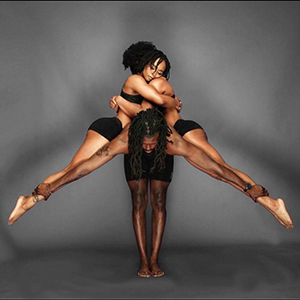 Do you want to see a good performance but don't want to spend too much money? Come to Lost Dreams… a dance concert in town sponsored by Colorful Soles Dance Company. Let the dancers inspire you and ease your mind with their diverse dance styles. The concert will take place on Saturday, Oct. 14, 2017 from 5:30 -7 p.m. in New Town High School, 4931 New Town Boulevard, Owings Mills, Md. 21117.  Admission is only $10. Visit Lost Dreams… website to purchase tickets.
Soldiers' Delight Natural Environment Area
If you have a heart for endangered plant species, rescued animals, or nature in general, then Soldiers' Delight Natural Environment Area should be an interesting visit. With seven miles of hiking trails, visitors can explore 39 endangered plant species as well as the visitor center's rescued animals. Additionally, visitors can participate in an engaging activity called Letterboxing. It is similar to a scavenger hunt that allows participants to gather stamps in a travel journal provided for them. The area is open from 9 a.m. to sunset with free admission. It is located seven miles from the Owings Mills campus at 5100 Deer Park Road, Owings Mills, Md. 21117. Visit Soldiers' Delight Natural Environment Area for details.
Hot Skates
Midterms and finals can put great stress on students. However, there are ways to release stress, such as exercising, chatting with friends, listening to music or learning a new skill. Hot Skates, a nearby roller skating rink, allows visitors to do all of the above. It is open seven days a week, and the skate sessions range from 3:30 p.m. to midnight. Admission fees vary from 5¢ to $7.50, and $3.50 extra for skate rental. It is located at 1716 Whitehead Road, Woodlawn, Md.  21207, 11 miles south of the Owings Mills campus. Visit Hot Skates website for details.
Patapsco Valley State Park
If you like to embrace the beauty of fall scenery and practice an active lifestyle, visiting Patapsco Valley State Park should be on your fall to-do list. As one of Maryland locals' favorite state parks, it includes eight recreational areas that offer opportunities for hiking, canoeing, mountain biking, and picnicking. It is known for its well-developed trails and stunning scenery all year round. The park is 15 miles south of the Owings Mills campus, located at 1101 Hilton Ave, Catonsville, Md. 21228. It is open from 9 a.m. to sunset. Admission is $2 per vehicle for Maryland residents and $3 for out-of-state residents. Visit Patapsco Valley State Park website for more information.