Stevenson's Best Buddies club will be selling candy gifts, wrapped to resemble pumpkins, available for purchase from Nov. 6 – 9 for $1 – 2 apiece.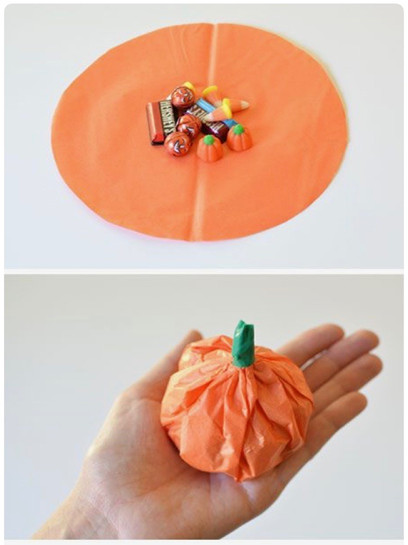 Buyers will be given an opportunity to personalize a message to attach to the decorated candies.
Candygrams will be sold Monday, Nov. 6 in the Manning Academic Center lobby from 2-3 p.m. They will also be available Wednesday, Nov. 8 from 5-7 p.m. in the Rockland lobby, and Thursday, Nov. 9 from 11:30 a.m.-1:30 p.m. in the Greenspring Greenzone, according to Brianna Blue, Best Buddies club president.
Distribution of candygrams will occur from Nov. 12-18. Candygrams for residents will be delivered directly to their residence halls, and will be delivered to offices of professors. Commuters will be contacted to find a time and place for delivery.
Candygrams are themed for the Thanksgiving holiday, which focuses on appreciating those who surround the giver.
"These candy grams are going to be pumpkins that say why you are thankful for the person you're giving it to, or why you're thankful for yourself if you want to keep all the candy for yourself!" said Kayleigh Russell, Best Buddies treasurer.
All proceeds from the sales will benefit Stevenson's Best Buddies Club, which works with members of the community who have intellectual and developmental disabilities. The club sponsors events and spend time with those who have disabilities, allowing them to develop one-on-one friendships with members of the club.
This is the first year that the Best Buddies club is selling candygrams, according to Russell, who hopes there is a large turn out so that they can continue to repeat the event in the future.
Members of Stevenson's Best Buddies club will make candygrams at their general meeting on Oct. 24, at 7:30 p.m. in the School of Business and Leadership room 403. Those who would like to become a member of the Best Buddies club and assist in making candygrams can send an email to [email protected], according to Blue.