Bringing fantasy alive with Eurydice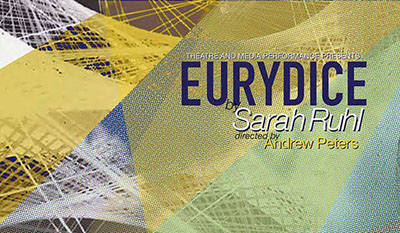 Stevenson University's department of Theatre and Media Performance will present playwright Sarah Ruhl's "Eurydice" in early November, retelling the myth of Orpheus from the female perspective.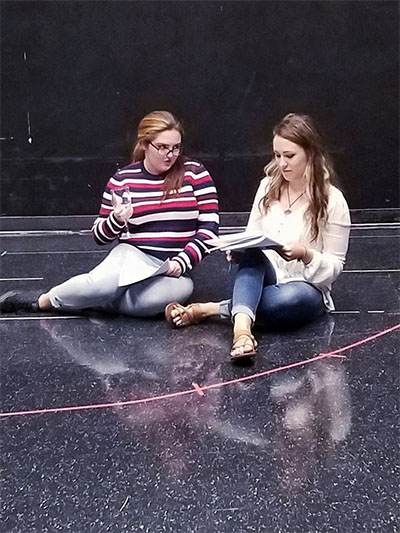 The play centers around an ancient Greek tale of temptation, love, longing and grief. On the day of Eurydice's wedding, she has an accident that sends her into the Underworld, where she is reunited with her father. Eurydice's husband-to-be, Orpheus, travels into the Underworld to retrieve her, which is when Eurydice is faced with a choice.
Open auditions allowed for several majors including elementary education major, Elli Bender, to take the part of Eurydice, Jack Rizzo, a digital marketing major, to play the part of Eurydice's father and Jordan Brown, a theater and media performance major, will take on the role of Orpheus. The play will be brought to life under direction Andrew Peters.
Peters has worked in Chicago directing plays such as "The Iliad" and "God's Ear," but this will be his first production for Stevenson University. Using Rulh's adaptation of the classical story focuses on life through Eurydice's eyes. She is a young bride and has lost her father at a young age. When Eurydice and her father are reunited, she is able to reconnect with him and make up for lost time.
By pulling in inspiration from around the world, basing the set on a Japanese sewage system that Peters describes as "a big empty vast space that is very clean and in a weird way, is inviting, almost like a city." The audience will see a different world on stage and should expect the unexpected. Be prepared to indulge in a quirky play that addresses the nostalgic topic of grief.
This is not a traditional Greek mythological play. Peters said he has a passion for plays that are both "theatrical and fantastic," but "have real heart to them." Bringing that fantasy to life on stage is something he works towards in all of his productions.
Opening night will be Thursday, Nov. 2 at 7 p.m. in the Inscape Theatre on the Greenspring campus. Other performances are as follows:
Friday, Nov. 3, 7 p.m.
Saturday, Nov. 4, 7 p.m.
Sun., Nov. 5, 2 p.m.
Thurs., Nov. 9, 7 p.m.
Fri., Nov. 10, 7 p.m.
Sat., Nov. 11, 7 p.m.
Tickets are $10 for general admission, and $5 for students, staff and seniors.
For more information you can contact Ryan Clark and to reserve tickets call the box office at 443-334-2618
Leave a Comment
Donate to Stevenson Villager
Your donation will support the student journalists of Stevenson University. Your contribution will allow us to purchase equipment and cover our annual website hosting costs.