Over the past few years, Stevenson University has added two new fraternities, Phi Mu Delta and Phi Beta Sigma, and a new sorority, Phi Mu, to campus life.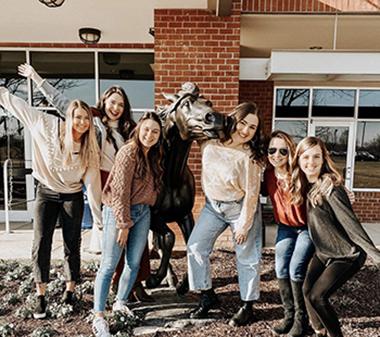 The two fraternities became a part of Stevenson in 2019, following encouragement from the student body to add them to the existing Greek life. This semester Phi Mu, a new sorority, joined the Stevenson community, alongside the existing Alpha Kappa Alpha sorority and Phi Sigma Sigma sorority.
Stevenson's Alpha Kappa Alpha chapter, which came to campus in 2011, is planning to host an array of events during the spring semester, including a Pink Out party on April 3. The Phi Sigma Sigma chapter is also planning to host events throughout the semester, including a Question, Persuade, and Refer (QPR) Training on March 8.
Tiffany Sanchez, vice president of Student Affairs, explained that "sometimes having a smaller community within the larger community can make a place feel more homey." The goal is for students to feel like Stevenson is a home away from home, helping students feel more connected to the school.
Sophomore Gloria Healy believes that "adding more sororities is an awesome idea." She added that "sororities give a sense of belonging," and she believes that when students have more options, more will feel like they have a group with which they belong.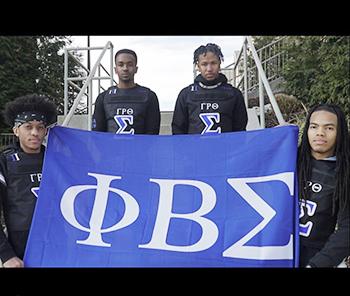 However, Greek life doesn't just help students feel like they belong on campus. The national Greek organizations support chapter members in numerous ways. Benefits for members post-graduation include leadership opportunities, scholarships for graduate studies, and international travel, explained Sanchez.
In order to get new organizations onto campus, there are guidelines that the university must follow. Stevenson convenes a committee that comes together to decide which national organization gets to call Stevenson home. Bringing Phi Mu to the university was a unanimous decision, according to Sanchez.
Adding the new fraternities last year has already been a huge success, said Sanchez. As for Phi Mu joining this year, Sanchez believes they will also be successful as they have been actively recruiting members for the past couple weeks and their numbers, she said, have been solid.
Because the student body was asking for the addition of more organizations, the various staff and faculty members involved wanted to respond. Phi Mu had their bid day on Saturday, March 1, when they welcomed new members into their organization.
At this time, there are not any plans to bring more fraternities or sororities to campus. The university needs to see how the current fraternities and sororities do before bringing any other national organizations to campus.
News editor Marriah Boyd contributed to this article.