Stevenson University's Office of Student Activities and Arts Alive were set to host an event featuring Kevin Olusola, a member of the acapella group Pentatonix, on April 14 from 6:30 – 8 p.m. in Rockland Banquet. However, due to recent closings and cancellation of activities, this event will now be postponed until the fall.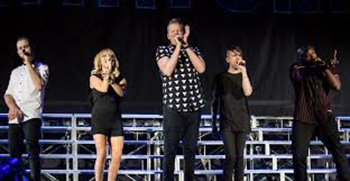 In the future, this event will be open to the entire Stevenson community including students, faculty, staff, and their guests. It will include a one-hour- long conversation with Olusola as he mixes in performances throughout. Topics may include his journey and music career, obstacles he has overcome and any advice he may have for others. The discussion will be facilitated with questions drafted by current students, faculty and staff, followed by an audience Q&A, according to Jenna Womack, director of student activities.
Olusola is best known as "the beat boxer of the Grammy-winning vocal quintet Pentatonix," according to kevinolusola.com. Pentatonix has had much success since their formation in 2011. They have sold more than 10 million albums and have over 4.5 billion views on their YouTube channel, according to the official website of Pentatonix.
Amanda Hostalka, dean of the School of Design, said that Olusola's fame as part of a popular music group will help to reinforce the importance of the arts at Stevenson, while also providing an exceptional experience for students.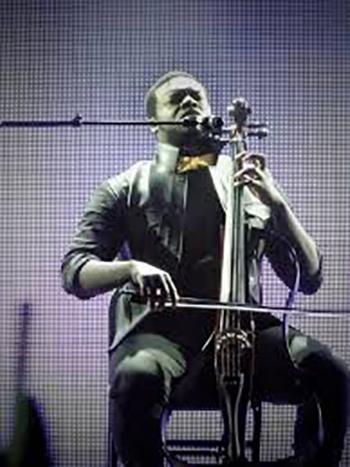 Hostalka added that the purpose of this event is to bring the Stevenson community together through art. "His far-reaching interests and educational background are a direct example of the fact that arts apply to any and all majors and contribute to a breadth of experiences in one's life," said Hostalka.
The Arts Alive program provides events, such as this one, to help create an "arts-rich campus community," said Hostalka. She added that the program includes an "array of cultural programs, including guest speakers, theatre productions, music performances, and exhibitions that inspire creativity, learning, and discovery."
Additionally, this event will showcase Stevenson's own music group, the University Singers, who will be able to perform at the start of the event. According to Womack, this will be a great experience for the group as they will get to see someone whose songs they have performed.
Those interested in attending the event will need to get tickets on the Student Activities' Event Brite, which will be available closer to the rescheduled date of the event. In the meantime, the Stevenson community can follow the Student Activities Instagram, like the Arts Alive Facebook, and visit the SU Portal to watch out for more updates about this event and when it will take place.