While Owings Mills is not known for its food and nightlife in the same way nearby towns like Towson and Baltimore are, when it comes to food and entertainment, the community still has a lot to offer Stevenson University students and staff.
 For starters, one of the biggest current hotspots for Stevenson students is Mezcal. Mezcal is a family-owned and operated Mexican restaurant that is so invested in the local community that it procures its meat from local butchers and prepared its authentic Mexican dishes with farm-fresh, daily delivered local produce.  Joe Debernardi, a junior Business Administration major at Stevenson, shared why he loves Mezcal. "The Mexican atmosphere is amazing," he said, "when you walk in there is Mexican music playing, free chips and salsa, and I really love their margaritas." Indeed, Mezcal prides itself on their handcrafted margaritas, and the occasional Mariachi band it offers. The restaurant is located nearby Stevenson's Owings Mills campus on Reisterstown Road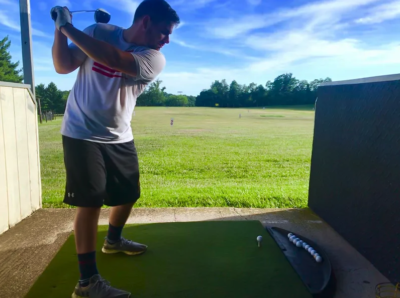 Another establishment worth visiting near Stevenson's Owings Mills campus is Mitchell's Golf Complex in Reisterstown proper. The complex offers activities for amateur and pro golfers alike, including an executive course, a driving range, and a mini-golf course (putt-putt). Even the mini-golf courses offered at Mitchell's feature three separate ability levels: the beginner's course is called "Rixey's Fun Run;" the intermediate course is called the "Championship" course; and the most challenging of courses is called "Monsters in the Pines." At Mitchell's Golf Complex, you can play golf and participate in other activities for a cheap price. Will Ford, a senior on the Stevenson golf team, told The Villager that he enjoys Mitchell's because "it's awesome" and "has a lot of green grass," which may be a bit of an understatement, considering the establishment boasts such a wide range of player options. Mitchell's is open to the public right now, although it is strict about its social-distancing and mask-wearing policy. Those interested in playing whatever level of golf at Mitchell's can find more information here.
Last but not least, those looking for an exceptionally daring physical activity might find their niche at Stanly Combatives in Owings Mills proper. Stanley Combatives is a "combative arts academy" that, according to its website, "is made up of like-minded, positive individuals looking to train in self-defense to better prepare themselves for real threats and to help others." The academy is the brain-child of Brian Stanley, who teaches self-defense tactics to law enforcement, military personnel, and government contractors, as well as to the general public via his school. Those interested in learning Muay Thai Boxing and Brazilian Jiu-Jitsu, as well as a host of other self-defense techniques, can find the course schedule and costs here.