As the upcoming Winterim semester is around the corner for students, Stevenson is offering a variety of courses to take at the university.
The Winterim term at Stevenson allows students to get ahead with their credits or even to catch up on their credits. It's a semester that is short and fast, but still offers the same learning experience for each and every student.
Tracy Bolt, current Registrar at the Registrar's office, spoke to The Villager about the upcoming Winterim courses and what they have to offer. "We traditionally select some courses that will fulfill SEE general education requirements, a writing course that may be needed for several majors, plus some topics courses that may be interesting to students who need some general elective credits," said Bolt. Bolt also explained that there's never a set number of sections available each Winterim course. The number of professors who are interested in teaching these courses varies, and they must indicate with their departments whether they will be teaching a course in the Winterim term.
Winterim at Stevenson will be online and will last from Jan 4 until Jan 24. There is a variety of courses that are available, including the following:
ENG 281: Topics in Literature: Fashionable Experimentation: From Kafka to Gaga
HIST 211: Topics in History: Gun Design and the Development of US Manufacturing
MGT 210: Business Writing
PSY 250: Topics in Psychology: Sports Psychology
PSY 250: Topics in Psychology: Psychology of Self-Love & Resilience
REL 202: World Religions
PSY 101: Introduction to Psychology
FDES 274: The History of Fashion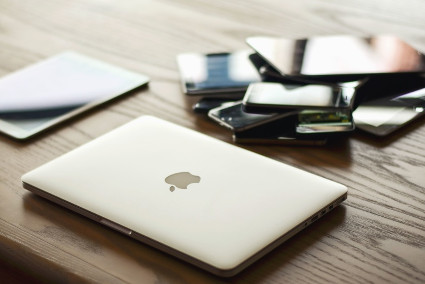 Bolt said that Winterim registration began on Oct 22 and will be ending on Dec 22. This registration time is very important for the students because it allows students the time to select courses they may need and courses that may interest them. Students should pay attention to Stevenson email correspondence with regard to updates and changes that may occur regarding courses due to the pandemic.
Thomas Markey, a sophomore, business communication major, recently signed up for a Winterim course. "The benefits include having a productive winter break, helping me get ahead in school, and getting to take a unique class that isn't normally offered. I'm hoping it will also contribute towards a psychology minor," said Markey. Markey also mentioned his interest in pursing a minor, and taking a class during Winterim helps free up his spring schedule.
For more information regarding the upcoming Winterim course selection follow this link for more information.