Finals are upon us, Mustangs! And while April, the official "Mental Health Awareness Month," has ended, now is not the time to lose focus on mental health awareness and self-care maintenance.
Sudin Thomas, MSN, FNP-BC, Family Nurse Practitioner and member of Stevenson's Wellness Center, said that all Mustangs' top priority must be "to stay strong by adopting healthy, hygienic habits." Such habits don't just include the common practices we've all heard since COVID-19 began, including "handwashing" and "social-distancing" (though those are still important practices right now). There are equally important health habits pertinent to maintaining one's "mental hygiene," as well.
For instance, "take deep breaths," Thomas said, and "stretch, or meditate at least once a day." But most importantly, for Thomas, keeping a balanced perspective is key to navigating stress, particularly through finals week. "Keep your expectations low and be kind to yourself," Thomas said. "Not every day will be a good day."
For those in need of a mental check-up or who may want to talk to someone within Stevenson's Wellness Center, the program is still active, though all services are rendered via telehealth. As always, the program works with each individual student on a case-by-case scenario, and address issues including (but not limited to):
• Anxiety
• Depression
• Stress
• Troubled relationships
• Test anxiety
• Substance use
• Sexual assault (Sexual Misconduct Policy)
• Identity issues
Along with the Wellness Center's first-hand insight on maintaining excellent mental health, information can be read and saved via this helpful PDF on "handling stress" put together by current students Haley Slaughter and Lydia Podowski.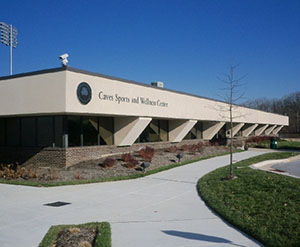 Members of the Mustang community attended sessions on mental health/mental health awareness, and attended seminars such as the following:
More events will be planned in upcoming semesters, and SU students can access the Wellness Center via its site here, and can make appointments through finals week, which ends on Thursday, May 13.