Stevenson University's cheer team is set to host makeup tryouts on Monday, giving students another chance to show their skills, and the team a chance to add more experience to the roster. 
On Monday, Sept. 11, the Stevenson University cheer team is looking to complete their roster, while adding more experience to the team. The tryouts will take place at the Owings Mills Gymnasium starting at 9 p.m. The tryouts will last 1-2 hours and will evaluate stretching, stunting and tumbling.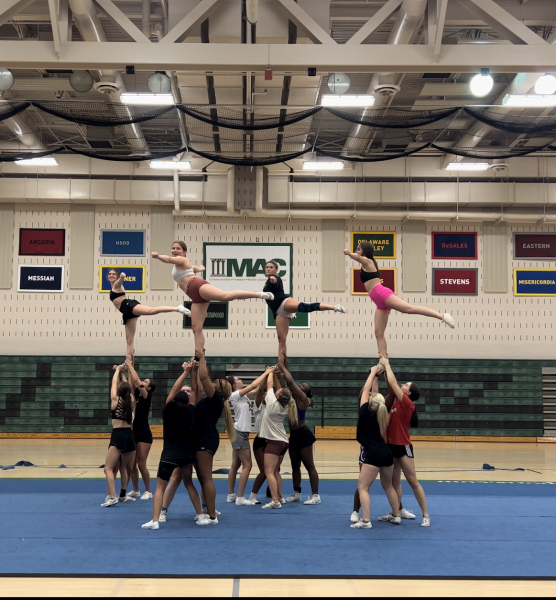 "We are so excited for a great season and to welcome new faces onto our team as we prepare for nationals in April," senior cheer captain Kaylin Miller said.
Interested students are encouraged to wear athletic shorts, an athletic shirt, cheer shoes/sneakers and no jewelry. They should also have their hair pulled back and bring water. All students are welcome. Some experience is preferred but is not required.
"We are all looking forward to meeting and working with you," said Miller.