Samsung has been among the best at innovating new technologies to compete with its competitors. Last year, Samsung released the Galaxy S6, which many considered the best phone released in 2015.
After the release, critics wondered if Samsung could step up to an even higher level for its next phone. The company did just that with the release of the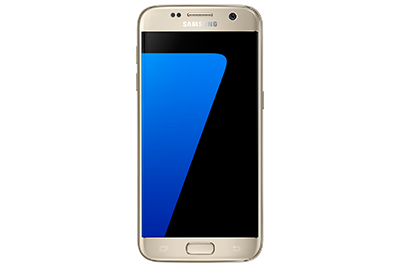 Galaxy S7, a phone with plenty of innovations that no one has seen before. The Galaxy S7 is now life-proof with water-resistant technology, wireless charging, expandable memory and dual-pixel technology.
Samsung knows how to make a top-end Android phone. The new features of water-resistance technology and wireless charging make the Galaxy S7 the best phone out right now.
Samsung took the right approach in marketing the S7 with commercials starring hip-hop artist Lil Wayne promoting the phone's new feature by pouring champagne on it to show its water resistance. Samsung innovated a new design that is IP68-certified, giving the phone water resistance for up to 30 minutes in up to five feet of water before any damage occurs. Samsung saw this change as important and necessary, especially with a phone that is not housed by a waterproof case.
Samsung also took its innovations to the next level by adding wireless charging technology for the first time. The Galaxy S7 now has the option to be placed on a wireless charging pad that charges the phone faster then a regular charger. This helps customers eliminate the wait time charging their phones and eliminates the hassle of dealing with tangled wires at the same time.
The Galaxy S7 shows that Samsung listened to customer suggestions. Many customers complained about memory space and picture quality on the previously released Galaxy S6. Since running out of memory was one of the frequent objections, Samsung created a retractable component that can hold two memory cards. This gives customers up to an additional 200GB of memory.
Samsung also answered the complaint of low-quality pictures compared to Apple's iPhone by adding dual-pixel technology. The Galaxy S7 is the first smartphone with this innovation, which lets the Galaxy S7 take better quality photos in low-light environments and focuses faster than the blink of an eye.
Overall, Samsung has upgraded the Galaxy S6, responded to customer desires and made the Galaxy S7 a phone you will not want to put down.