The Extreme Magic of Eric Wilzig is not your typical "pull a rabbit out of a hat" magic show. Wilzig's performance will present a theater-style show that features walk around and close-up magic on Wednesday, March 29, at 8 p.m. in the Rockland banquet hall.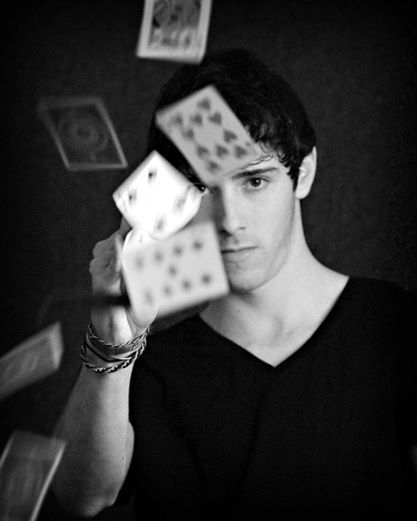 According to MAP advisor Jenna D'Onza, Wilzig wants the specific tricks that he will perform to be a surprise. However, D'Onza says to expect "some impressive illusions and other magic." Wilzig will also perform some teasers in Rockland before his show for students interested in a preview of what is to come.
D'Onza is excited for the upcoming show, saying that "the students really seemed to like Ran'D Shine, our magician from Rockland Blowout in February." She is hopeful that there will be a good turnout for Wilzig's show as well.
According to Wilzig's website, he has made over 2,500 national and international performances, including appearances on NBC's TV show "America's Got Talent," sold-out shows at the Tropicana and Caesars Hotel & Casino, and headline acts in Times Square, Europe, Canada and the Caribbean. At age 24, Wilzig is considered one of the largest rising stars in the magic industry.
As a recent college graduate with degrees in both finance and marketing, Wilzig is now dedicated full time to his craft. He is currently touring and performing his Extreme Magic show at colleges, camps, corporate events, hotels, theaters, and performing arts centers.
MAP member Maya Murphy saw Wilzig perform at NACA, a student activities conference. Murphy said the show is "nerve-wracking and will bring you to the edge of your seats in anticipation," adding that those who are interested in escape artist heists and extraordinary magic will thoroughly enjoy this show.
Admission is free and no tickets are necessary. All are welcome.