The month of April is Sexual Assault Awareness Month (SAAM) in the United States. Sexual violence as an issue focuses on human rights, public health and social justice. SAAM aims to raise awareness and educate all people about how to prevent sexual assault and violence.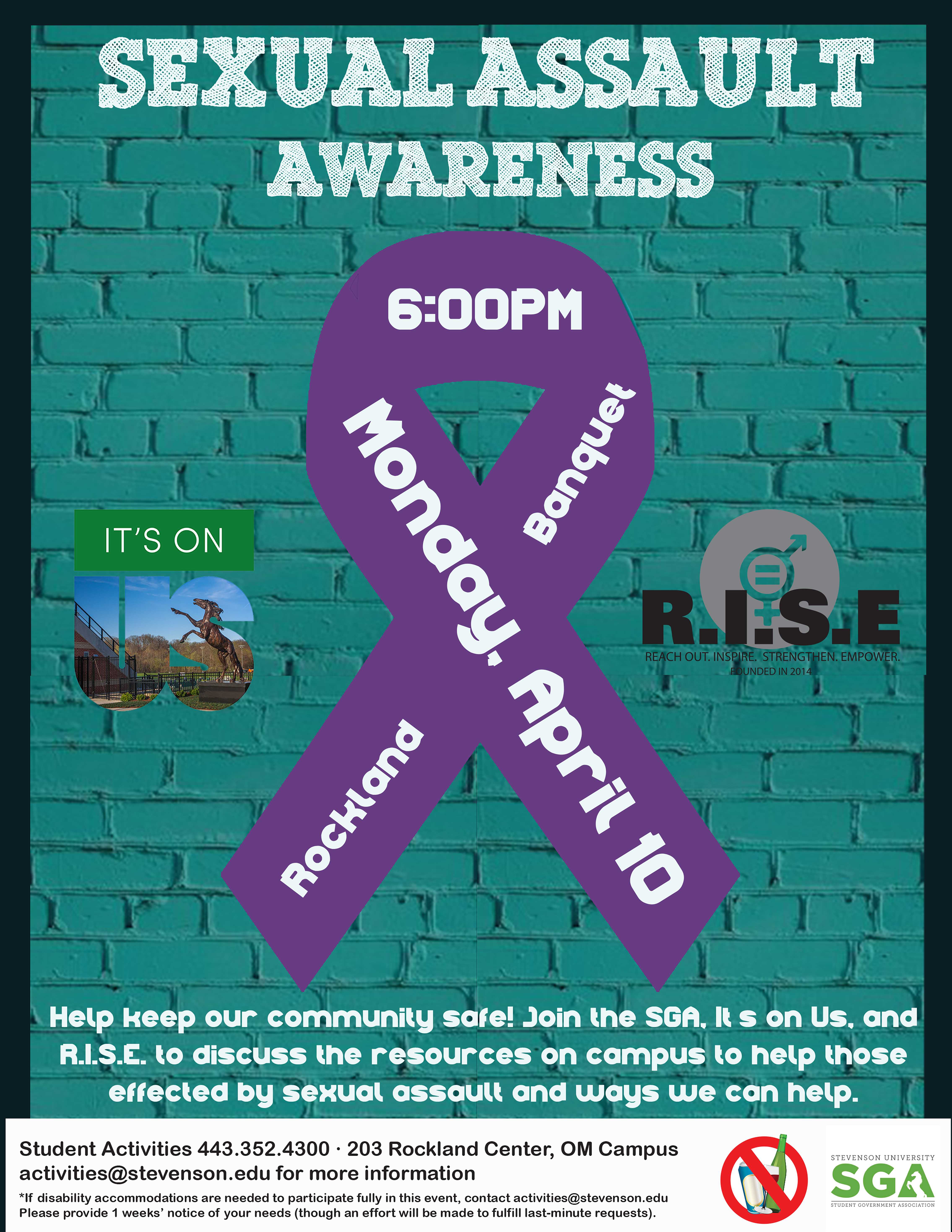 In 2014, former President Barack Obama and Vice President Joe Biden launched the It's On Us campaign in hope of reducing rape and sexual violence on college campuses. The campaign urged students sign the pledge and commit to keeping themselves and others safe.
According to Arwa Salhab, a member of the Stevenson 'It's On Us' club, the campaign pledge states:
To RECOGNIZE that non-consensual sex is sexual assault.
To IDENTIFY situations in which sexual assault may occur.
To INTERVENE in situations where consent has not or cannot be given.
To CREATE an environment in which sexual assault is unacceptable and survivors are reported.
Last April, the focus of SAAM was 'Prevention is Possible.' The campaign focused on taking preventative action before sexual assault happens. The message was that everyone –individuals or a full community — can help promote safety, respect and equality.
This year, the campaign is about 'Engaging New Voices.'  The focus will be on involving more people including parents, faith leaders, Greek life and bystanders in preventing sexual violence. There is attention on this topic because even though these groups know about sexual assault and agree it is an issue, they don't know how they can help.
At Stevenson University, the mission of the 'It's On Us' club is to educate the campus community about sexual assault and violence. The club also encourages students to recognize non-consensual sex, distinguish situations in which sexual assault can happen and intervene in situations where consent was not given, according to the club's treasurer, Dahlia Duncan.
"I know too many people who have become victims to these crimes," said Duncan. She continued, "I want to be an advocate for people who cannot advocate for themselves."
Throughout April, Stevenson's 'It's On Us' club will host a variety of events in support of SAAM. These dates include the following:
April 3 — It's On Us Banner signing
April 10 — Sexual Assault Awareness event with SGA & RISE
April 11 — donations to make survivor kits
April 17 — Clothesline Project
April 22 — Walk A Mile In Her Shoes at GBMC
April 28 — Take Back The Night
Some ways to make a difference could be found on the website for the National Sexual Violence Resource Center (NSVRC). The NSVRC urges people to contact the organization at 877-739-3895 if they know anyone has been impacted by sexual violence.