"See something, say something"
Students are being reminded to stay vigilant and alert as unsafe content appears around campus.
On Nov. 1, Claire Moore, the vice president for student affairs, sent a Stevenson-wide email to address unapproved and potentially unsafe content being found on campus. The email, entitled "See Something, Say Something," informed the student body of potential safety and academic integrity violations that were being reported to her office.
The email references two instances on campus, both involving unsponsored promotion. In the first case, flyers advertising parties, dances, and other events have incorporated the Stevenson logo into their design. In the second, a rise of business cards offering completed assignments for monetary have been recorded by the student affairs office.
Moore said that these issues have just as much to do with security and safety as they do with academic integrity.
In both cases, neither of these occurrences are sponsored or endorsed by Stevenson University.
"Just because you see people posting stuff doesn't mean it's approved at all," Moore said. "These people may be advertising things that are wrong or illegal."
It is also important to note that, in both cases, the distribution of these advertisements came from outside sources. These individuals are not enrolled as Stevenson students.
Moore urges students to ask themselves the following questions when consuming media from these sources: "Why are they on campus?" "Do they have my best interests in mind?" and "What are the potential consequences that could come if I acted on this?"
Attending unsponsored or unapproved parties can lead to dangerous consequences, said Moore. Because Stevenson has no way of vetting such events, the incident risk factor can increase. Stevenson Security has a close relationship with the local police force, allowing for fast responses to Stevenson students who may be in distress.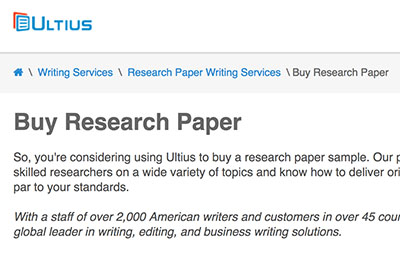 Violations of the academic integrity policy can vary, ranging from a zero on the assignment to a zero in the course. In more severe cases, students can be expelled from their major, the school, or even the university. By purchasing a paper to submit for an assignment, students would be engaging in plagiarism and would be subject to any of those penalties, considered on a case-to-case basis.
Tess Gills, the university`s academic integrity officer and the director of first year experience, is also an important part of this conversation. She plays a vital role in the education and implementation of the academic integrity policy. To read the complete policy, students can navigate to the 'Academics' section of the Stevenson homepage.
In order to educate the Stevenson community about this policy, Gillis and those in her office have developed multiple campaigns and resources to help students stay informed. These include pledge banners, which can be found hanging around campus, citation workshops in collaboration with the SU library, and Academic Integrity Week, among others. All incoming students – freshmen and transfers alike – are also required to take INT 100, a newer tutorial meant to explain the policy, making sure that every student is able to understand it. "We're building a culture that starts off knowing about [the policy], right off the bat, which will carry forward," Gillis said.
Along with understanding the policy and its definitions, students should also know what resources are available to help them. Faculty members, the SU library, and the tutors of the Academic Link are all readily accessible to students who seek their assistance.
To verify the legitimacy of any on-campus flyers, contact the Office of Student Affairs by calling 443-352-4306, and to report any suspicious activity on campus, contact Stevenson University Security at 443-352-4500.
Donate to Stevenson Villager
Your donation will support the student journalists of Stevenson University. Your contribution will allow us to purchase equipment and cover our annual website hosting costs.