Novel depicts the consequences of lying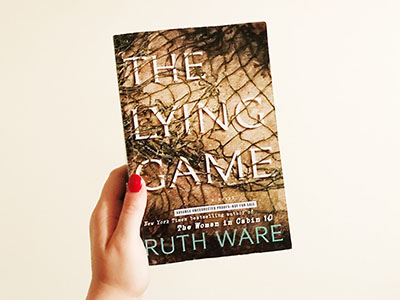 Murder mystery novelist Ruth Ware entices readers yet again with her newest novel, "The Lying Game," that tells the story of childhood friends and their long-kept secret. The 2017 book follows Ware's previous two New York Times-bestselling novels, "The Woman in Cabin 10" and "In a Dark, Dark Wood."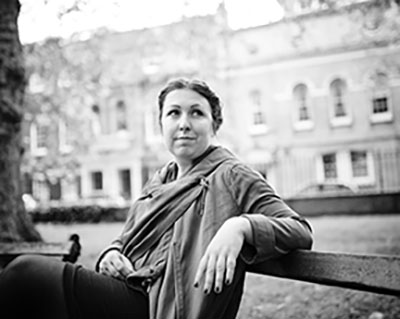 A current-day story, fictionally depicting a small lakeside town and four best friends, keeps readers on the edge of their seat as they flip the pages to find more twists leading to a surprise ending.
The "Lying Game" follows Isa and her three friends, Fatima, Kate and Thea, as they are reunited for the first time in nearly 20 years under tragic circumstances. Once school-aged friends, now grown with families, they are forever haunted by their past.
Kate's home in a small English town named Salten was the clique's favorite retreat on weekends away from their boarding school. It is this same house in Salten, many years later, where the four friends must come to terms to the consequences of their juvenile game. After one of their lies surfaces, they must keep their story under wraps.
In their early teens, the friends played the "lying game" where they would hide their true identities and deceive those around them, purely for fun. Or so it started out. The rules were easy and clear: 1. Tell a Lie 2. Stick to Your story 3. Never, ever get caught.
Throughout the book readers see the characters' backgrounds and futures develop, as it flips back and forth from their time as teens to adults. Readers experience the clique's development as late nights and barefoot summers turn into grieving adults running from the mistakes they made as children.
Aside from the story being a fictional thriller, it relates well to readers who look at their past as a foundation to their current character, and are strong believers in learning from their mistakes. Isa, Kate, Thea, and Fatima discover the truths about themselves and their friendships through exposed secrets, rekindled romance, and run-ins with old "friends."
This novel is suspenseful until the end, keeping readers dying to learn more, making it a fast and easy read during a busy semester.
Donate to Stevenson Villager
Your donation will support the student journalists of Stevenson University. Your contribution will allow us to purchase equipment and cover our annual website hosting costs.