New game room offers free entertainment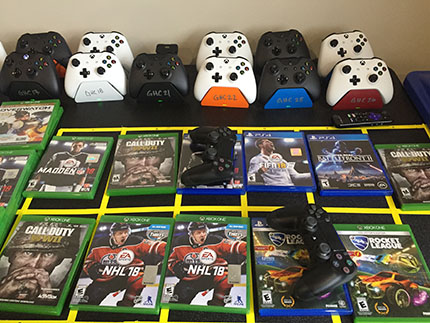 A number of interesting additions to Stevenson's campus have recently impacted student life.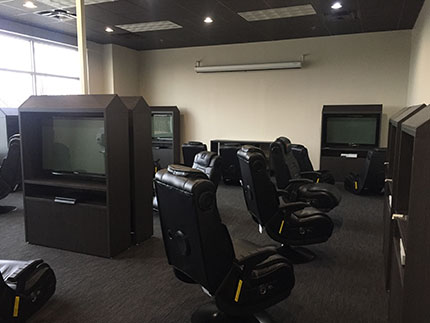 One of those additions is the game room located in Garrison Hall North. The room includes a number of entertainment systems including Xbox, Playstation, computer systems and more.
Along with a range of systems, there are also a wide variety of games to play including: Madden, NBA 2K, Overwatch and one of the recently more popular games, Fortnite.
Those who want to play one of these games just has to give the student worker their Stevenson ID, and after that, students can choose what system they want to play.  They are given a controller and then can instantly start playing.
One student, Korey Hayman, said he frequently visits the console game room and had nothing but praise for the space.
"It's just a place where you and as many friends as you want can all be in one room and play together and also be right next to each other. In the dorms, in order to communicate while you're playing, we would all have to be on the phone with each other, and playing with more than two people is almost impossible."
He added, "The atmosphere in that room is so welcoming, and I like the fact that everything in there, from the games to the chairs and the consoles, seems brand new. It just makes playing the game so much better."
The game room as a whole seems to be a huge success among the students and staff. According to an SU press release, "The center will also serve as the home for Stevenson's eSports team, which will have its own eSports room."  Garrison Hall also includes clubs sports offices, three meeting rooms, and a fitness center.
Donate to Stevenson Villager
Your donation will support the student journalists of Stevenson University. Your contribution will allow us to purchase equipment and cover our annual website hosting costs.