Stevenson University is jumping on board the e-commerce trend and adding an online catering service to its dining services.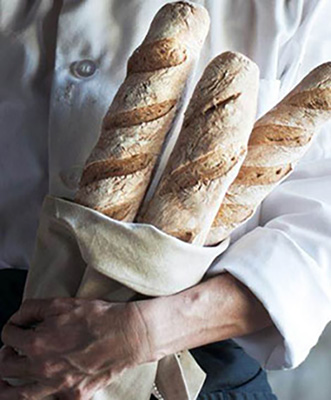 According to John Lukeivic, general manager for Sodexo, e-commerce is the next big thing. Anyone can order food from Rockland, the main dining service, for Stevenson students. Consumers can pay online and pick the food up.
The staff in Rockland are flexible with students picking their food up, and can hold on to it if they do not pick it up right away. Family members of SU students can also order food from the catering website for their son or daughter. However, if it is to be a surprise, the givers must make it known it is a surprise so that the Sodexo staff does not email or contact the student and ruin the surprise. According to Lukeivic, there has been miscommunication in this area before.
This catering service has many different food options for Stevenson students to enjoy. A get-well package, pizza party, wings, birthday cakes, cupcakes, giant cookies, and Walter's famous cookies are all options. The menu also includes salads, sandwiches, and healthy snacks. According to the catering website, https://stevenson.sodexomyway.com/, a spring menu is now available.
Julia Charen, a business administration major at Stevenson University, says the food looks good, "but so do all food commercials."
The website has many facets to it. Lukeivic mentions what's on the website — "Everything about Sodexo at Stevenson, to include the team- the managers and staff, the meal plans, the dining location, hours of operation, and there are also some quick links."
The prices "fit the student's needs," said Lukevic. Party costs range between $15 and $20, depending on the party and purchases, with some items on the menu more expensive. According to the website, sandwiches are around $13 per guest, a price that  includes a side salad, chips, dessert, and drink. Salads are $15-19 per guest, depending on what is in the salad, and includes bread, dessert, and a beverage.
Charen has a different opinion. She said, "Students cannot afford that. I think at that point I would go to IHOP or Subway or do something down the hill. You can get a meal for $10 or less. I prefer eating from well-known businesses where I know their food," adding, "I live paycheck to paycheck right now, and I know other students struggle."
This catering service was a corporate decision to fit in with the e-commerce trend.
"It is not as popular as we'd like it to be. We need to get it out there to the students, to the family and friends," said Lukeivic, adding, "This fall there is a good push for getting it [the website] out there."
Sodexo hopes to add new items to the website. "Feedback from  students would be great," said Lukeivic. Students or parents who have any questions about this new catering experience  can go on the website and email any of the people listed. Those interested can also contact Jacqueline Achard, the catering director, at [email protected]