No matter what season, the gift of giving is still prominent in Owings Mills through the work of the Timber Grove Tigers Mentoring Club members.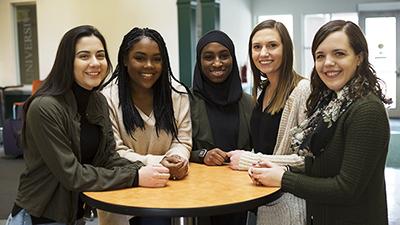 The new mentoring club partners with Timber Grove Elementary School so that students in the Reisterstown district can attend school and work with peer mentors there.
The club began with an idea from School of Education students Jocelyn Richards, Brooke Corbett, Samantha Roberts, Gloria Collier, Michelle Crone, Natalie Marrato, and elementary education advisor Dr. Beth Kobett.
Each student has one thing in common: a drive to teach and help children who are in need of extra assistance in the classroom. Richards and Collier, club presidents, help organize trips, build new ideas, and plan club meetings. Corbett, a club executive board member, helps mainly with developing the activities that occur at the elementary school on Fridays and communicates them to club members.
"The Mentoring Club is a great act of service and puts a good word about Stevenson into the Owings Mills and Timber Grove community," said Corbett.
Those who consider themselves a dedicated and hardworking student who meets the GPA requirements can join the club. Members of the club mentor one-on-one with children ranging from kindergarten to fifth grade, among a total of 36 children. Each Stevenson student is paired with a child every Friday and will work on partner, large group, and small group activities, with varying topics from English to mathematics and science. Although the club is relatively new, some students have already been at work fostering bonds with the children since last year.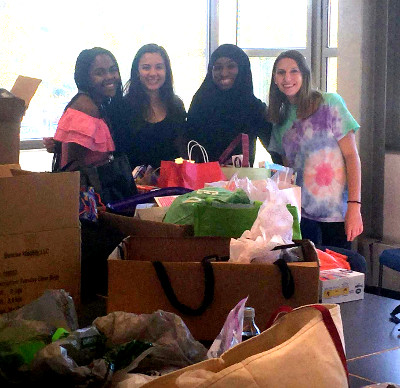 "We wanted to get more Stevenson people involved and make it more serious, so we created a club," said Corbett.
Meetings take place every Wednesday at the library in the School of Business and Leadership at 6:30 p.m., and every Friday at Timber Grove Elementary School from 2-2:40 p.m. However, this may change in the future semesters depending on club members' class schedules and when teachers need mentors.
The club will promote their work through flyers placed in the Rockland marketplace, and through word-of-mouth and social media. The club presidents plan to create social media pages via Instagram to get the word out to the Stevenson community.
The mentoring club is beginning to look for new members for September of the fall 2018 semester. Joining the club is a way for students to build their resume, gain experience in service learning, gain opportunities for jobs, and build a base network for internships.
Whether or not students are education majors, the club is a way to get involved within and beyond the Stevenson community. Students can receive additional information by emailing the mentoring club members directly through [email protected]. Furthermore, students can keep an eye out for flyers in Rockland Marketplace or attend a meeting in the SOBL library.