Film majors to host award show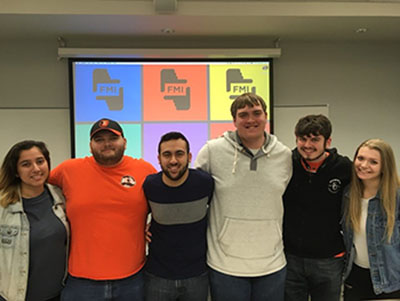 An upcoming event for National Broadcast Society, in collaboration with the Film and Moving Image Club, is the Film and Moving Image Awards, or the FMIs for short. The premiere is Saturday, April 21, from 5:30-8:30 p.m. and will be held in the Rockland banquet room
Film student and FMI executive board member John Travers is co-producing this event with executive board member William Johnston. "We expect this to be a huge event that not only film and moving image majors will enjoy, but also those across Stevenson University," said Travers.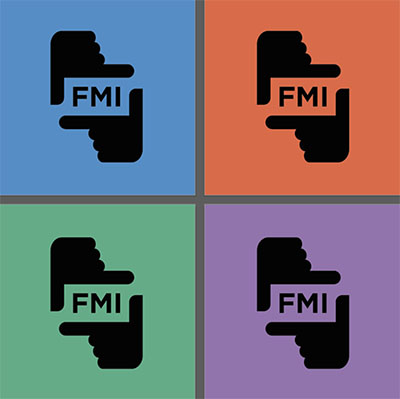 This event will differ from last year's spring film festival due to its increase in scale. The FMIs will be an Oscar-style award show, so formal attire is strongly encouraged. There are 22 film submissions for this event, and the club accepted films that were produced outside of class by Stevenson students that have been created in 2017. "Rather than a cash prize, or a gift card, we'll be giving the winners of the respective categories an 'FMI Award,' which is a trophy that honors their pursuit of excellence," explained Travers.
Max Loeluis, a first-year film student and member of NBS, is excited for this event.
"Everyone loves to watch the Oscars, so it's awesome to have a school version,"said Loeluis, who has submitted a film he made with friends at home. "Having this film festival is great practice for future submissions in the professional world. For many students, it can be nerve-wracking to showcase their work, so this event creates a friendly environment," he added.
The purpose of the event is to recognize and honor the excellence of each filmmaker at Stevenson University. Everyone is welcome to see the films created by their peers and friends.
A series of awards will recognize excellence in several categories, including Best Picture, Best Directing, Best Cinematography, Best Editing, Best Actor, Best Actress, and Best Narrative.
Donate to Stevenson Villager
Your donation will support the student journalists of Stevenson University. Your contribution will allow us to purchase equipment and cover our annual website hosting costs.