Two concerts will soon take place to showcase the musical talents of Stevenson University students, as well as local orchestra performers.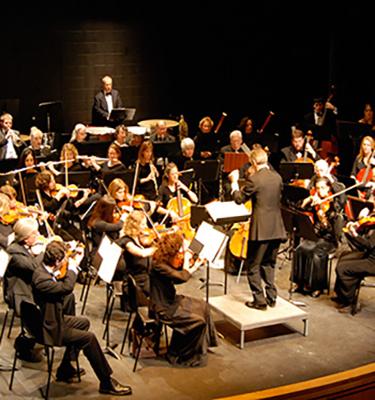 The upcoming shows will feature musicians from a variety of backgrounds showcasing their individual talents and their ability to perform as a group. The first event, the spring concert, will occur on Thursday, April 26, at 7 p.m. in the Inscape Theater on the Greenspring campus.
The Greenspring Valley Orchestra will  perform on Sunday, April 29, at 4 p.m. in the same location.
According to Mark Lortz, the interim director of music at Stevenson, four groups will be featured at the spring concert on April 26. Performances will include a ukulele ensemble, a percussion ensemble, the university singers, and the concert bands. All four of these groups will perform individually, and there will be a piece in which the four groups perform together.
Both Lortz and Terrell Smith, the assistant director of bands, have been working with the Stevenson students that are involved since the beginning of the spring semester to prepare for the show. Lortz also mentioned that President Elliot Hirshman's "Arts Alive!" initiative has sought to raise musical awareness on campus.  "Arts Alive!" is an all-encompassing initiative that seeks to involve the Stevenson community in the arts — not just students in art programs, but all of the university.
According to Lortz, combining all four acts into one concert strengthens the "Arts Alive!" initiative at Stevenson University.
Lortz said that the Greenspring Valley Orchestra had been a part of the Stevenson community since its inception in 2001. Dr. Robert Suggs, the previous director of music at the university, started the Greenspring Valley Orchestra.
Lortz believes that more students are becoming involved with the orchestra due to the "Arts Alive!" initiative. They are encouraged to explore artistic talents beyond their major. Lortz also mentions that student membership in the orchestra is up from about one student in the past to 11 students today.
Membership in the orchestra is comprised of both students and community members, and the concert is open to all. Admission to the event is free.
Both Lortz and Smith are excited about the upcoming events, and they believe the performers are ready to show off their hard work to the Stevenson University community.